< PREV PAGE
NEXT PAGE >
Tiguan 4Motion (5N1) L4-2.0L Turbo (CCTA) (2009)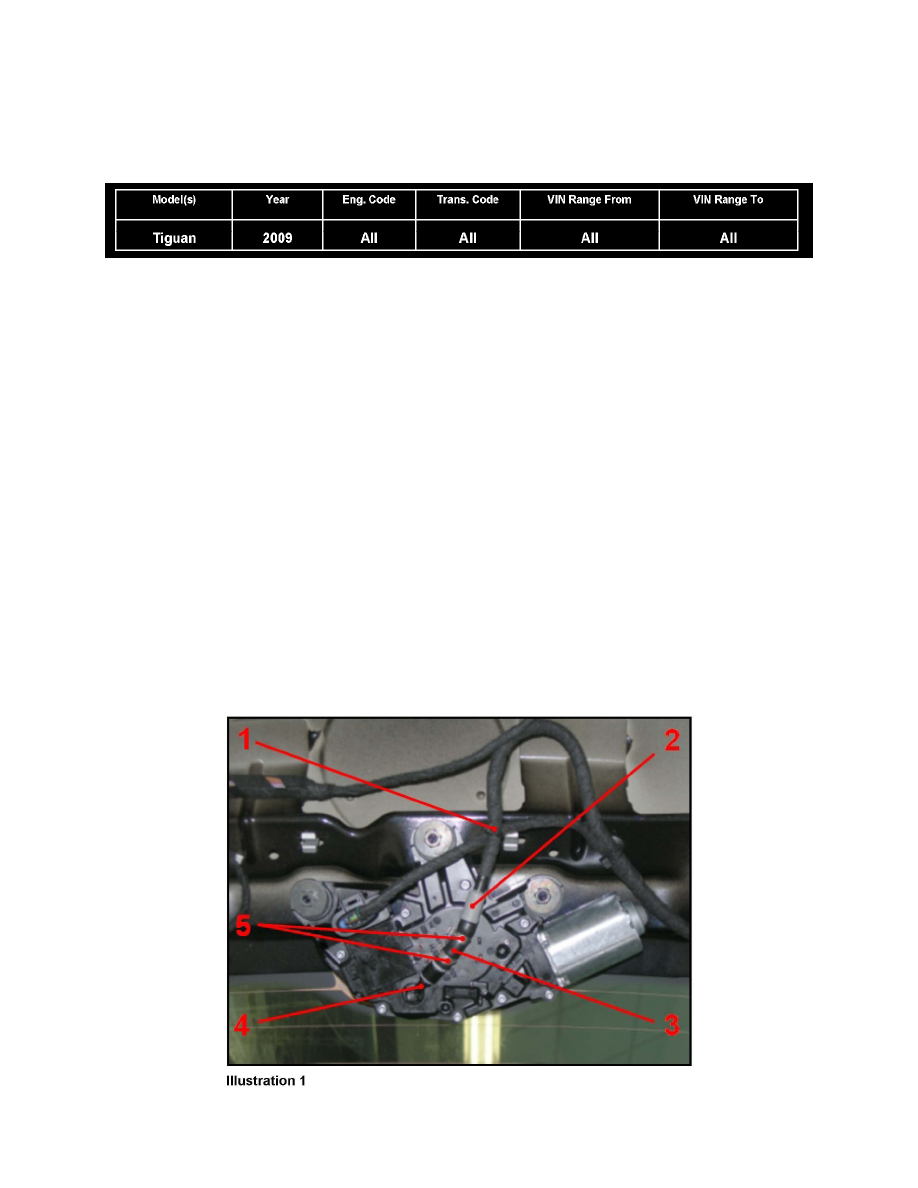 Check Valve: Customer Interest
Washers/Wipers - Rear Washer Nozzle Leaking Fluid
92 08 05 
Oct. 1, 2008 
2018803
Vehicle Information
Condition
Washer Nozzle, Rear, Leaking
Washer nozzle may leak when not in use.
Technical Background
Dripping nozzle is caused by excess solvent in long feeder hose.
Production Solution
New hose and flow valve installed.
Service
Install an additional non-return/check valve and connection hose.
Tip:
Observe and ensure correct position of flow direction arrow on check valve Part No. 113955 975C.
Ensure new connection hose is routed properly and does not kink.
Illustration 1
< PREV PAGE
NEXT PAGE >