< PREV PAGE
NEXT PAGE >
Touareg V8-4.2L (AXQ) (2006)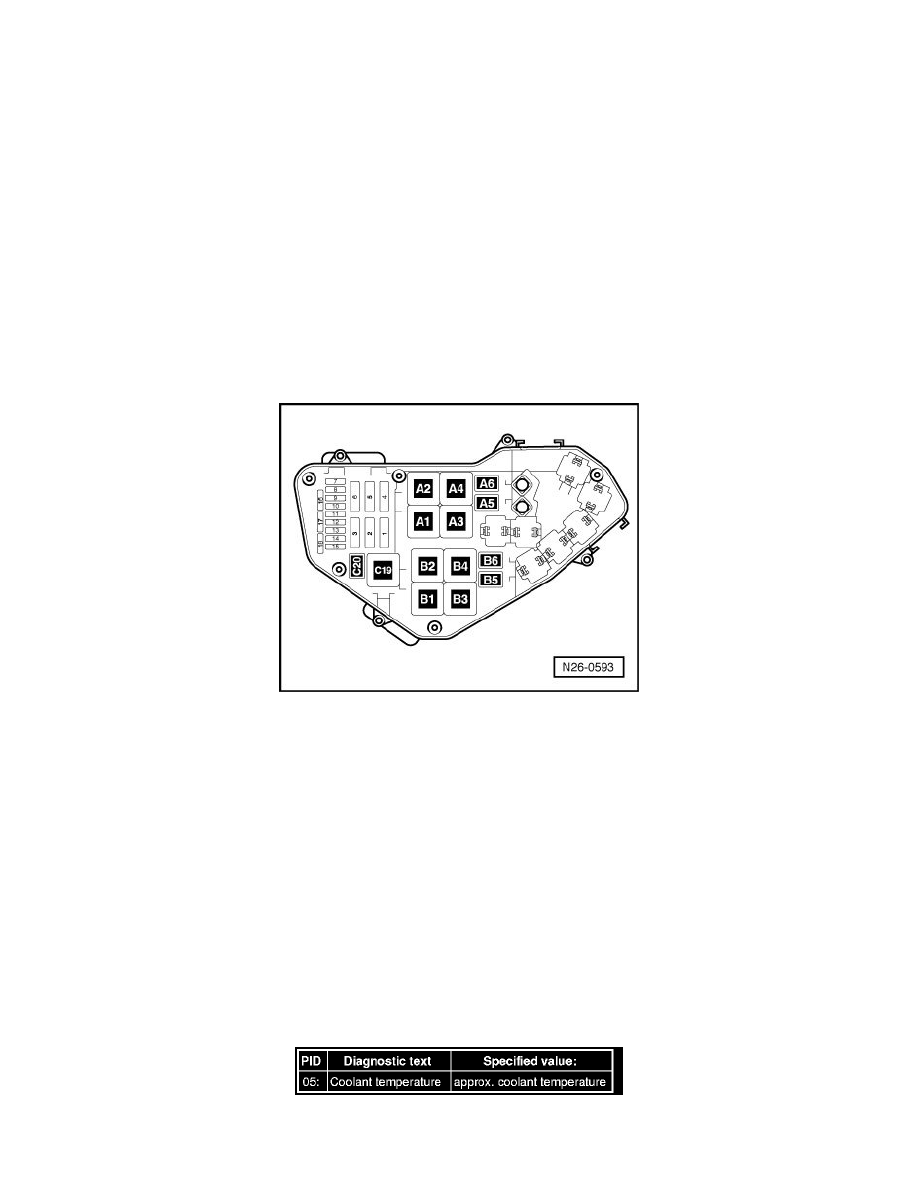 Coolant Temperature Sensor/Switch (For Computer): Testing and Inspection
Engine Coolant Temperature Sensor, Checking
Diagnostic Procedures
Engine Coolant Temperature Sensor, Checking
‹› Use only gold-plated terminals when servicing terminals in harness  connector of sensor.
Special tools, testers and auxiliary items required
‹› Multimeter (VAG1526) or multimeter  (VAG1715)
‹› Connector test kit (VAG1594)
‹› Wiring diagram
Test requirements
‹› Fuses in E-box (in plenum chamber, left) must be OK: 
‹› Ground (GND) connections between engine and chassis must be OK.
‹› Parking brake must be engaged or else daylight driving lights will  be switched on.
‹› For vehicles with automatic transmission, selector lever must be in  P position.
‹› Engine must be cold.
Function test
-
Connect diagnostic tester.
-
Switch ignition on.
-
Under address word 33, select "Diagnostic mode 1: Checking  measured values."
-
Select the measuring value "PID 05: Coolant temperature". 
-
Check specified value of coolant temperature:
If specified value is not obtained:
< PREV PAGE
NEXT PAGE >