< PREV PAGE
NEXT PAGE >
Touareg V8-4.2L (BAR) (2007)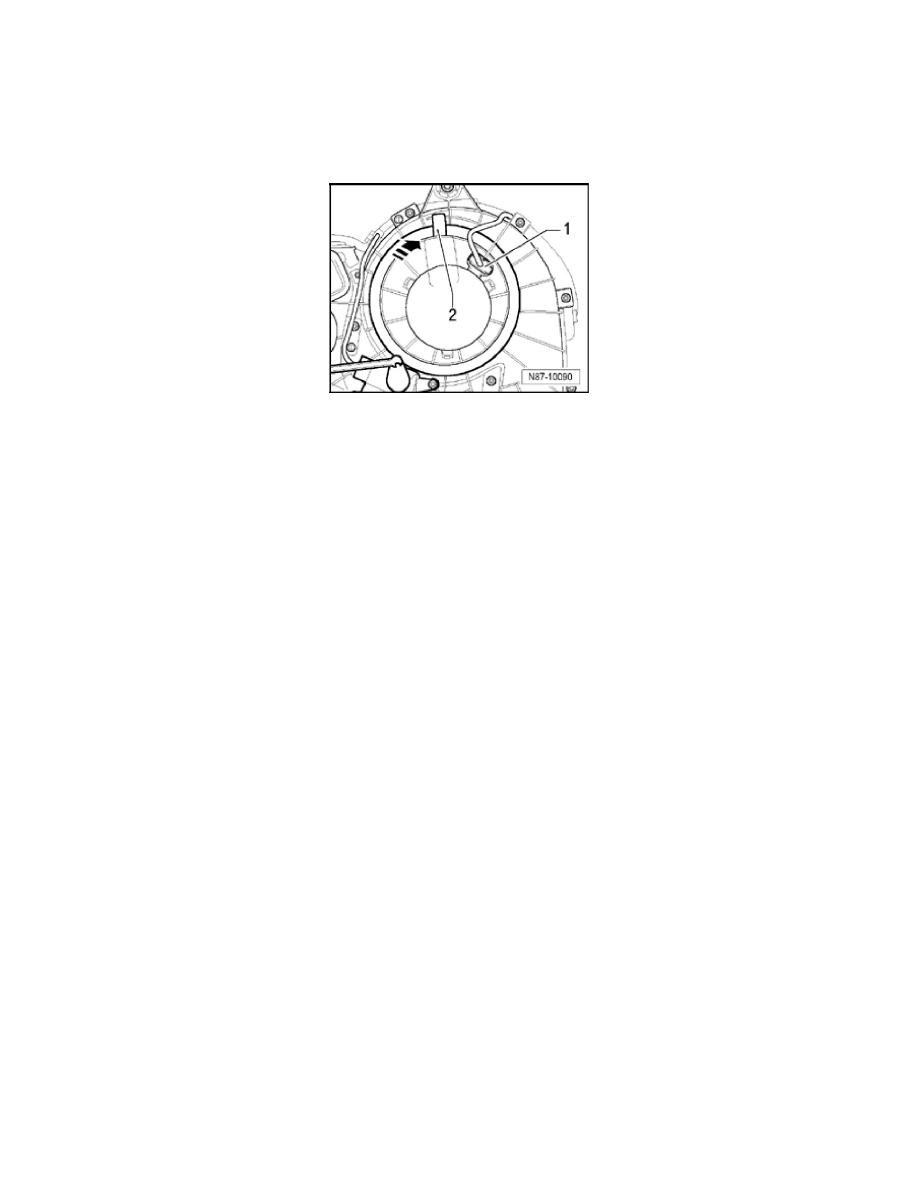 Blower Motor: Service and Repair
Rear Blower Regulation Motor (Bitron) -V306-, Removing and Installing
Rear Blower Regulation Motor (Bitron) -V306-, Removing And Installing
Removing
-
Bring rear heating and A/C unit into service position.
-
Disconnect electrical connection -1- at motor.
-
Lift latch slightly -2- and rotate motor assembly in direction of -arrow-.
-
Remove motor from housing.
Installing
Install in reverse order of removal, noting the following:
NOTE:  After returning rear heating and A/C unit from service position, always ensure proper installation of rear evaporator water drain hose/valve.
< PREV PAGE
NEXT PAGE >