< PREV PAGE
NEXT PAGE >
Vanagon F4-1915cc 1.9L (Water Cooled) (1983)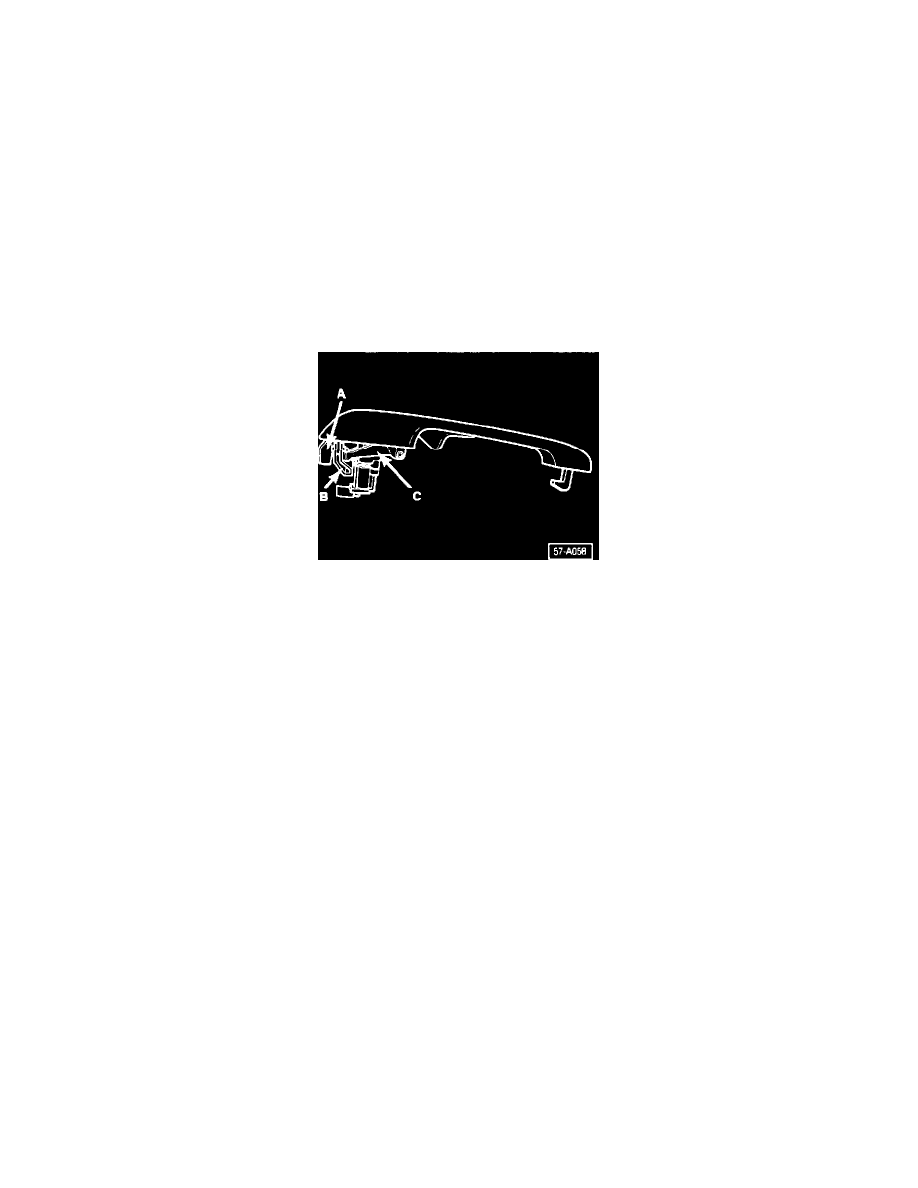 Front Door Exterior Handle: Customer Interest
Keys - Lost or Broken
GROUP
57
NUMBER
87-03 August 24, 1987
MODEL(S):
All Models, all m..y.
SUBJECT:
Lost or broken keys - key code
In the event of a lost or broken key, the key code can be obtained from three possible locations on the outside door handle (after removal).
A - Release lever.
B - Front hold-down hook.
C - Transfer lever.
< PREV PAGE
NEXT PAGE >