< PREV PAGE
NEXT PAGE >
Vanagon F4-1915cc 1.9L (Water Cooled) (1983)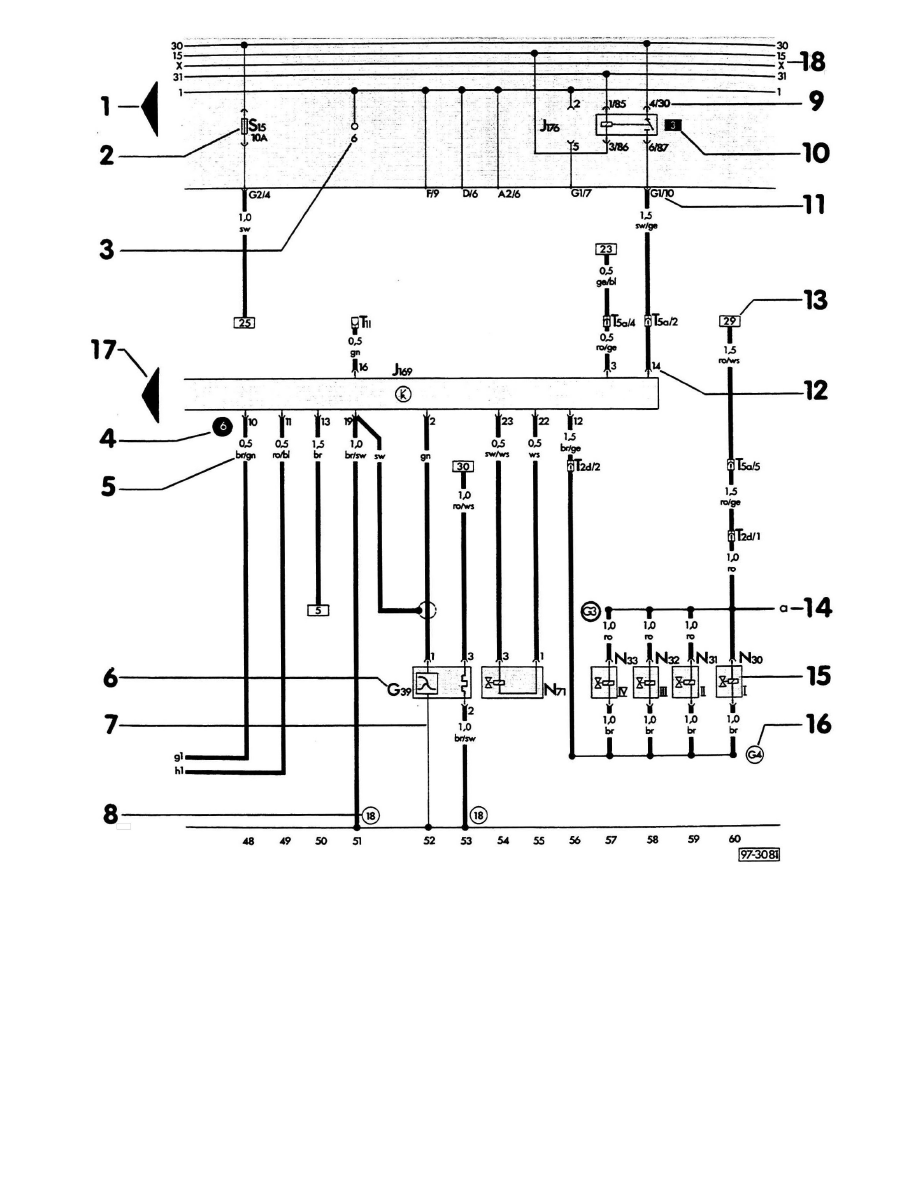 1
-
Arrow
Indicates wiring circuit is continued on the previous and/or next page.
2
-
Fuse designation
For example: S15 = Fuse number 15, 10 amps, in fusel relay panel.
3
-
Test points on fuse/relay panel
4
-
Test points used during troubleshooting.
Numbers in black circles may be found in a regular wiring diagram or in a wiring diagram included with troubleshooting.
< PREV PAGE
NEXT PAGE >