< PREV PAGE
NEXT PAGE >
Vanagon F4-1915cc 1.9L (Water Cooled) (1983)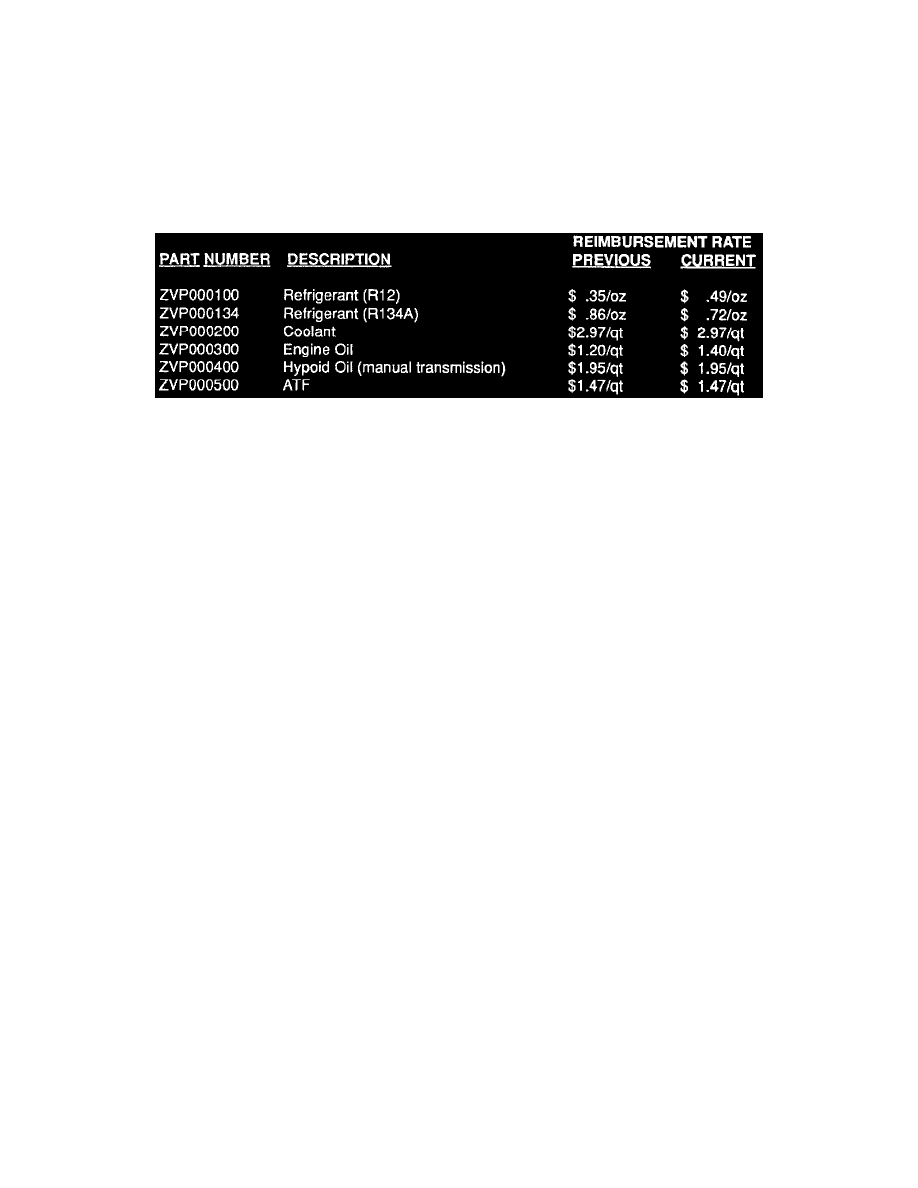 Fluid - A/T: Technical Service Bulletins
Fluids and Lubricants - Warranty Reimbursements
Number: V-93-15
Date: 6/21/93
Subject: 
Warranty Reimbursement for Fluids and Lubricants
THIS CIRCULAR SUPERSEDES WARRANTY CIRCULAR V-92-24 DATED 11/2/92
Effective June 21, 1993 warranty reimbursement rates for special part numbers used to claim fluids and lubricants are listed in the figure.
Reimbursement rates have been adjusted to reflect current market conditions based on a recent survey of authorized Volkswagen retailers.
In addition, these fluids may be claimed using the appropriate part number in the parts system. Be sure to enter the correct units when submitting a claim.
PART NUMBER  DESCRIPTION
G002000 
Power Steering Fluid (from 4/89 production)
ZVW239902 
Power Steering Fluid (up to 3/89 production)
G005000 
Hypoid Oil (manual transmission)
G052145A2 
Hypoid Oil (automatic differential)
Where appropriate, the rates include an allowance for waste disposal.
< PREV PAGE
NEXT PAGE >