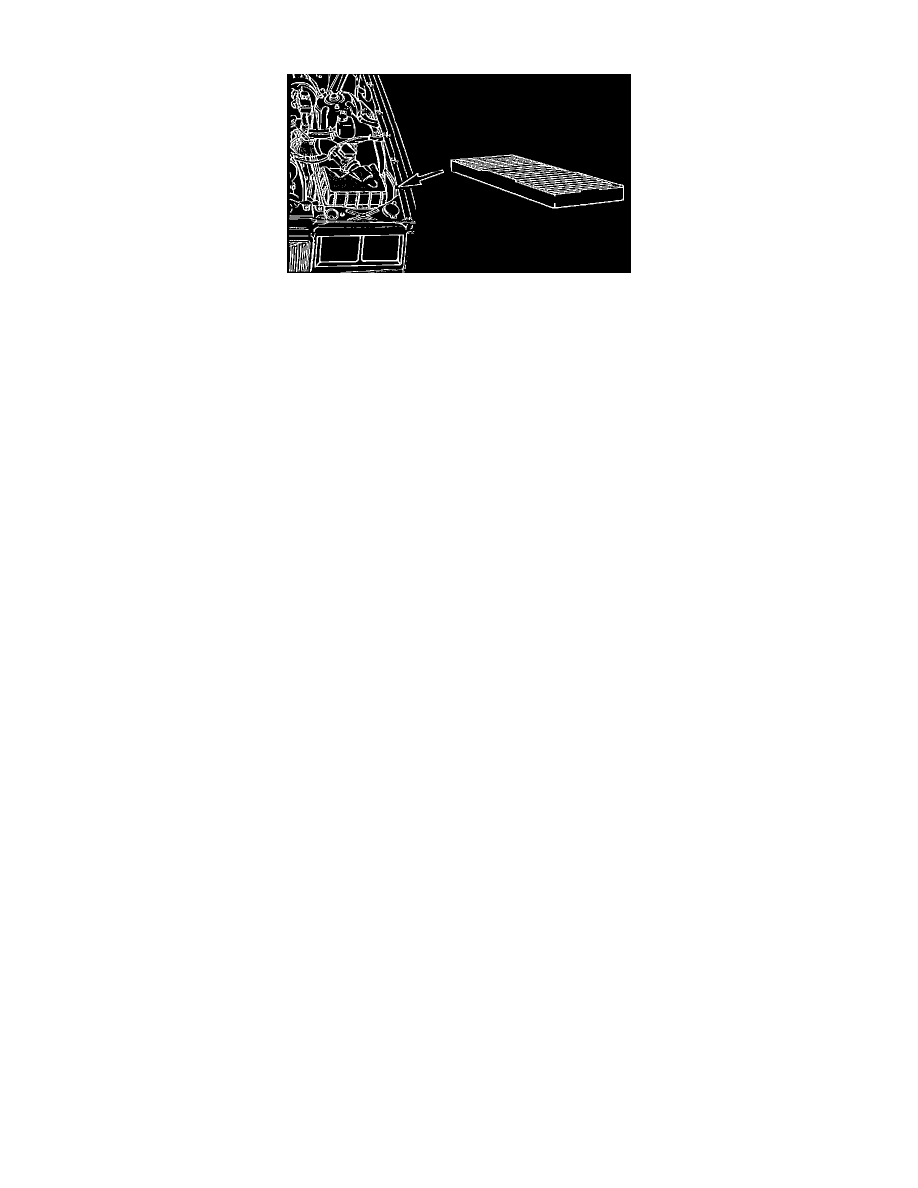 Air Filter Element: Testing and Inspection
Air Filter Location
NOTE: The air filter element is part of the "emission control system warranty". Failure to replace it at the manufacturer recommended intervals can
effect Volvo's warranty obligations. 
Do not attempt to wash or clean the air filter, the element is non serviceable and should be replaced only. 
1.
Inspect the air filter housing clamps for looseness and breakage.
2.
Inspect the air filter housing for cracks, deformation and other damage.
3.
Repair or replace as needed. 
4.
Check air filter visually for contamination of water, oil and element breakage. Replace filter if contaminated or broken.
If only dust contamination exists, hold element against a light source (drop-light or sunlight). Look through filter against the light source.
a. If light shines through, air filter is not seriously contaminated. Filter element therefore may or may not need replacement.
b. If light does not shine through, filter is seriously contaminated and needs replacement.
5.
For testing of air shutter and thermostat,