NEXT PAGE >
< PREV PAGE
940 L4-2.3L SOHC VIN 88 B230F (1992)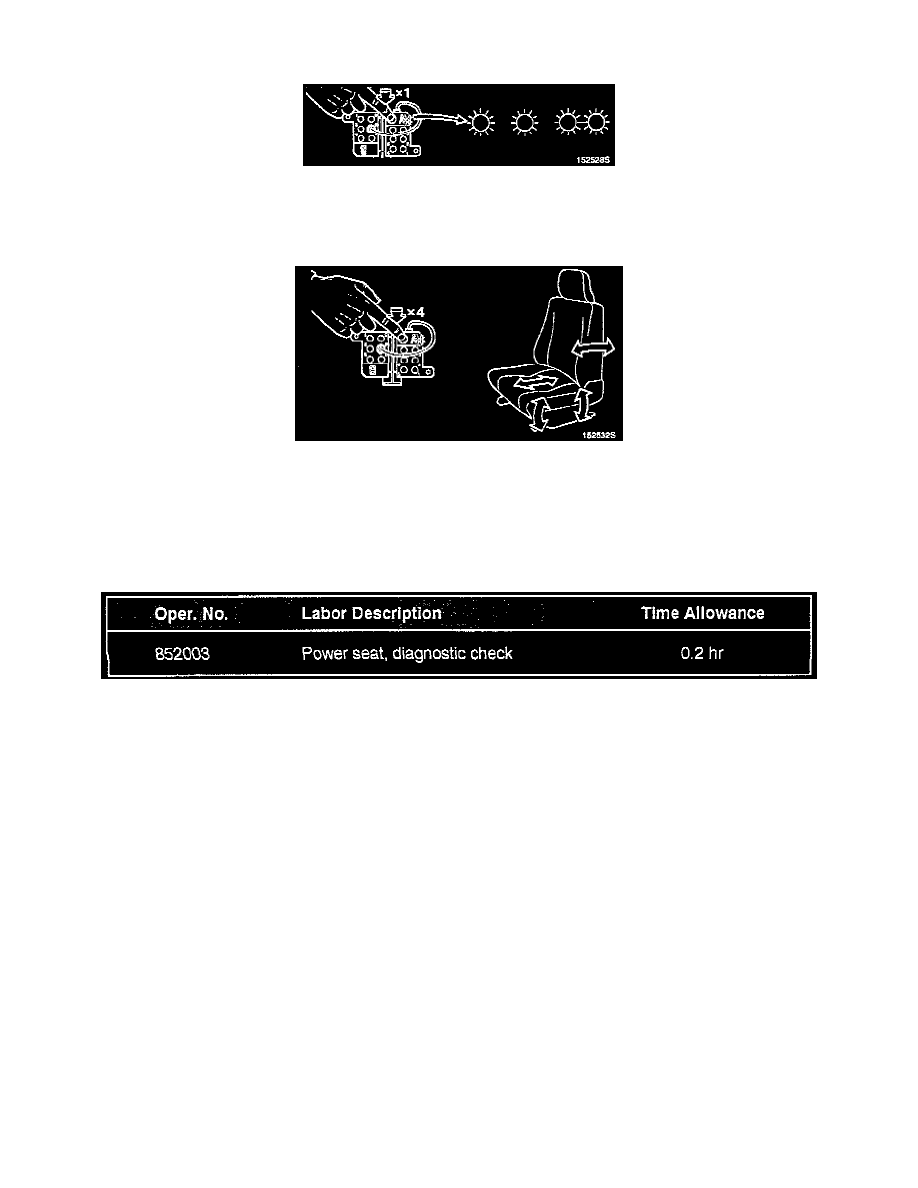 E3
-
Press and hold any button on control panel of seat to be tested while switching ignition on. Keep button depressed for at least 1 second after turning
on ignition.
E4
-
Diagnostic system must now be activated within 2 minutes, i.e., test button must be pressed once to select DTM 1 (self-diagnostics) or four times to
select DTM 4 (calibration).
Control module will exit diagnostic function after approx. 2 minutes if no activity takes place between module and DLC. Module will also exit diagnostic
function if ignition is switched off. Seat cannot be operated either with control buttons or memory buttons while using diagnostic system.
Codes for DTM 1 are listed and explained in the table on page 9 of the SM; use of DTM 4 (calibration) is described on SM page 7.
The illustrated operation number may only be added to a claim in conjunction with a warrantable repair within the respective area.
NEXT PAGE >
< PREV PAGE