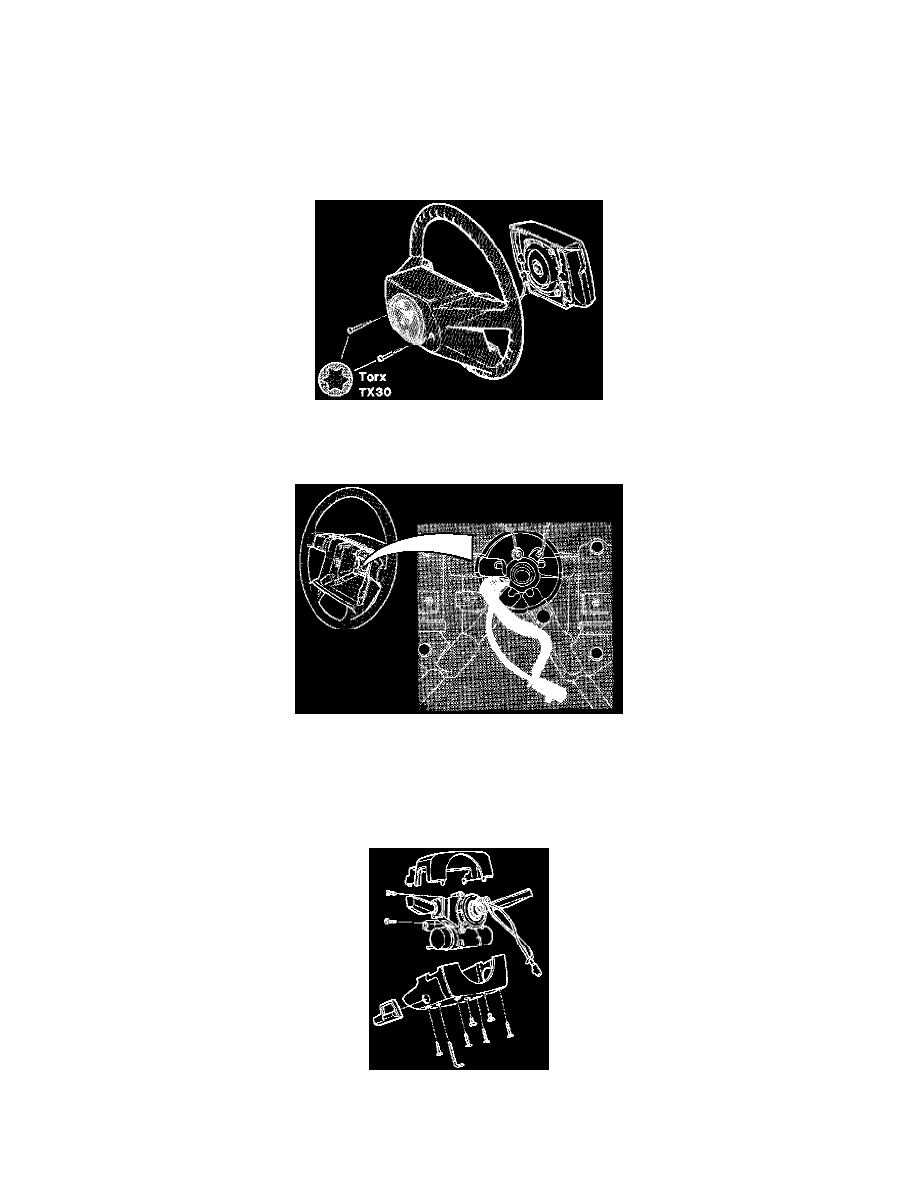 Turn Signal Switch: Service and Repair
Turn Signal Lever Replacement
Turn Signal Lever Replacement        
WARNING: When removing air bag assembly the battery should always be disconnected. Never reconnect while work is in progress.
-
Turn steering wheel to straight ahead position.
-
Turn off ignition and disconnect battery negative lead.
-
Release air bag assembly by moving two TORX screws on rear of steering wheel.
-
Unplug connector and lift away air bag assembly.
-
Remove screw from steering wheel center.
-
Loosen screw at end of plastic strap from its "park" position in steering wheel. The screw should always remain in plastic strap. Place screw in pin
on contact reel. Screw will now lock contact reel in zero position.
NOTE:  Do not turn steering wheel or the locking pin will sheer off
-
Remove steering wheel.
-
Remove screws for upper and lower casings.
-
Remove casings.