< PREV PAGE
NEXT PAGE >
940 L4-2.3L SOHC VIN 88 B230F (1992)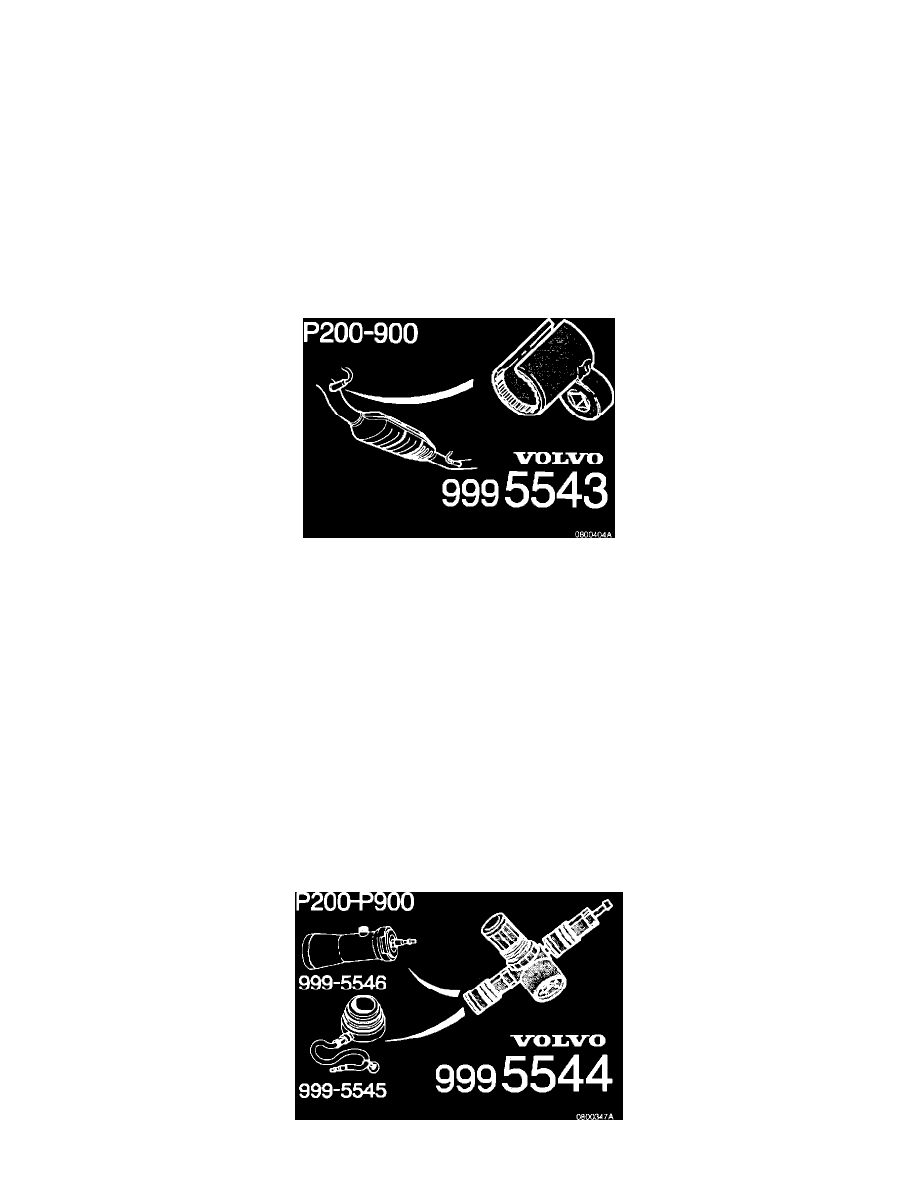 Oxygen Sensor (Lambda Sond): Technical Service Bulletins
Tools - Engine, Oxygen Sensor, Temp Sensor
No.:
76
Date:
MARCH 1994
NEW REQUIRED TOOL - NEW AVAILABLE TOOLS - NEW SPARE PART
Tool part number 9995543-7 has been classified as required for all dealers. This tool will not be automatically allocated to all dealers. The reason for
this is many equivalent slotted heated oxygen sensor sockets are commonly available and most dealers may already own an equivalent (blue point
YA8875).
Please ensure that your dealership has a slotted socket. if not, please order part number 9995543-7 through your normal parts ordering procedure.
Tool group 25.0
999 5543-7 Socket NV-22 For removal/installation of oxygen sensor. Can be used on all Volvo cars.
Occasionally the oxygen sensor can sit very tight and be difficult to remove. If tools other than the NV-22 socket are used there is a considerable risk of
damaging the nut, which is thin.
Note:
for 1993 models and onwards the connector housing is larger which means that earlier tools cannot be used.
Location
Tool board: 12 - 2
Position: H7
Hook:
21               P/N 999 9817-1
New tools for checking intake and exhaust manifold leakage
< PREV PAGE
NEXT PAGE >