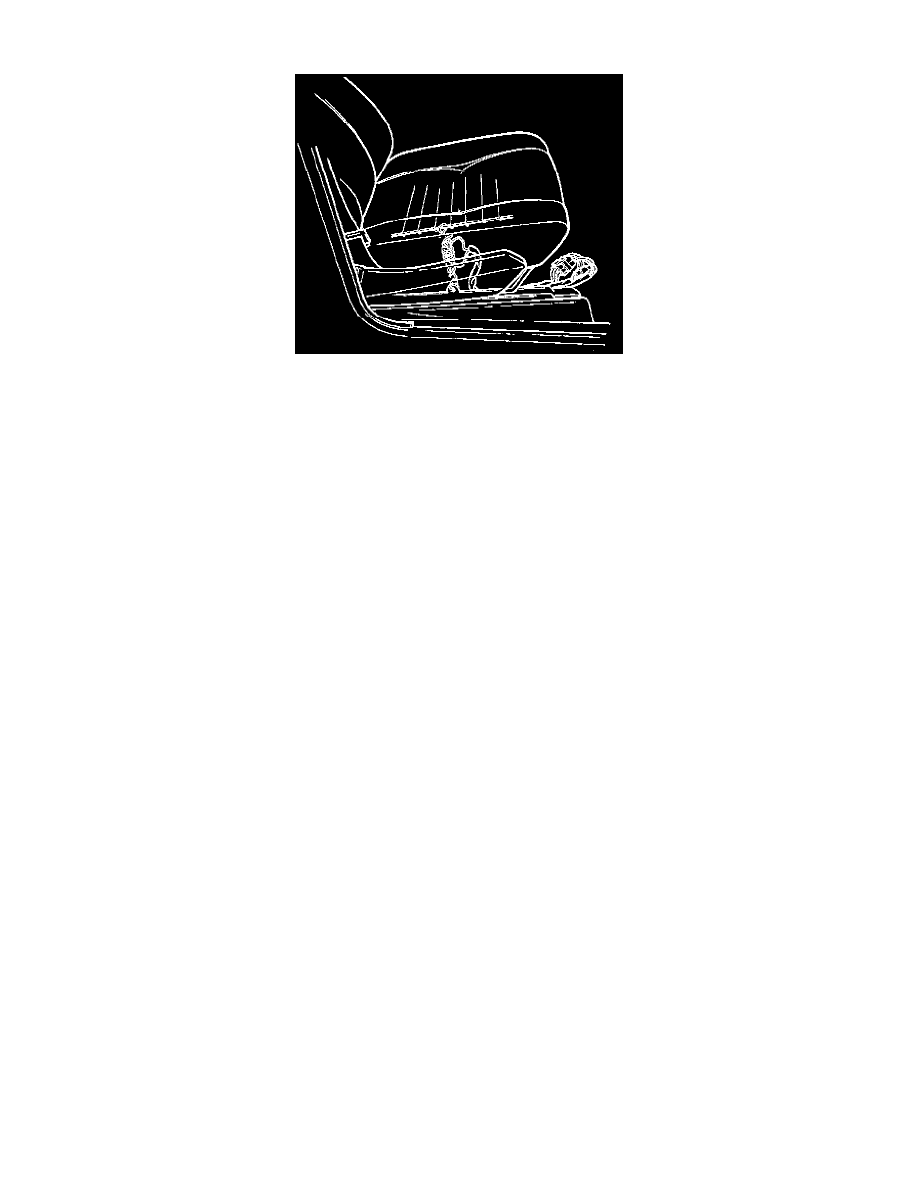 Seat Sensor/Switch: Service and Repair
Seat belt contact replacement
-
Remove battery negative lead.
-
Unhook contact under seat.
-
Unplug the 1-pole connector (1).
-
Unplug the 4-pole connector (2).
-
Push out pin in item 3 in the main connector. 
The lead is black on one side and green on the other side of the connector.
-
Fit new unit.
-
Reassemble in reverse order.
-
Turn on ignition.
Check that the warning lamp on the combined Instrument panel flashes when anyone sits In the passenger's seat without fastening the seat belt; and
that the lamp goes oft when belt is (fastened; also that it is not lit when no passenger is seated.