< PREV PAGE
NEXT PAGE >
V50 L5-2.4L VIN 39 B5244S7 (2005)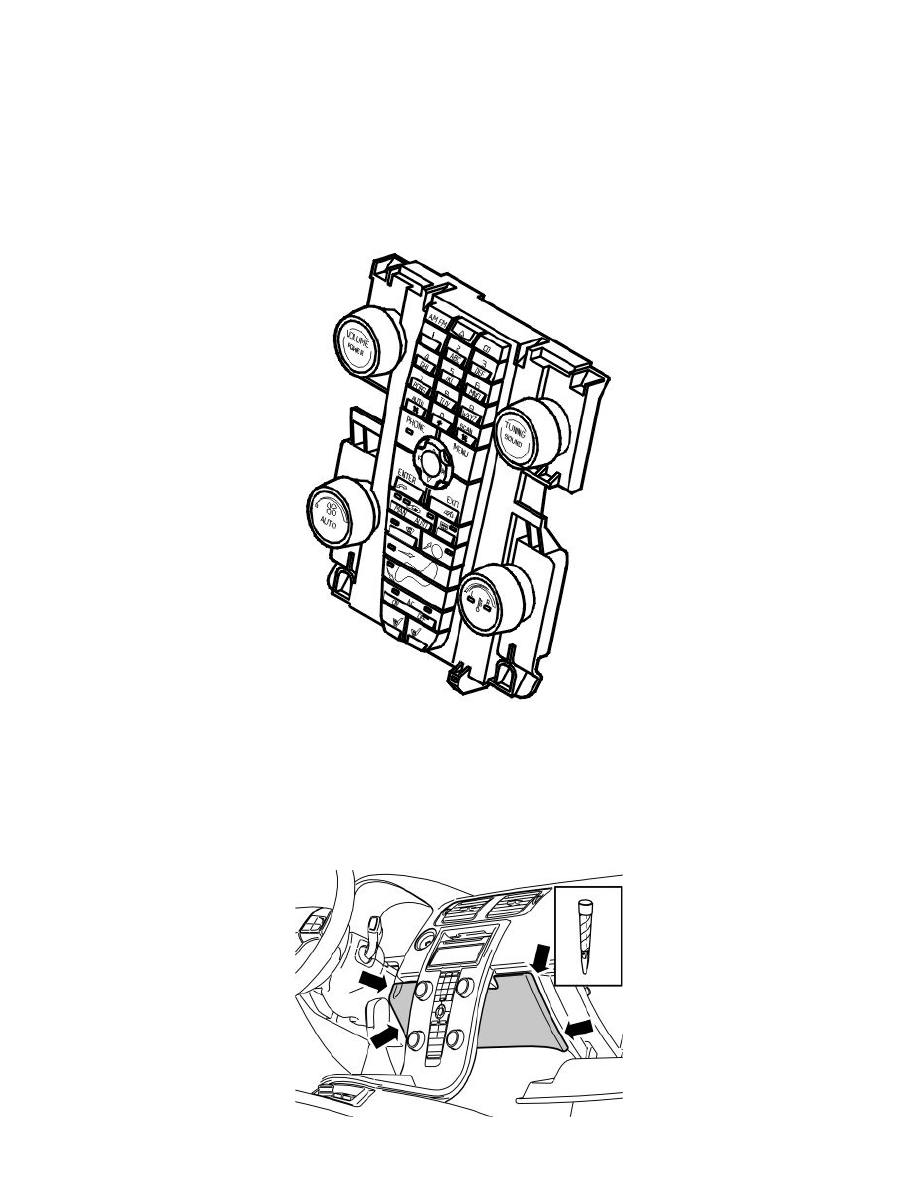 Control Module HVAC: Service and Repair
Climate control module (CCM)
Note! The illustrations in this service information are used for different model years and/or models. Some variation may occur. However, the
essential information is always correct.
Preparatory work
Important information
The unit is a complete control module that has many different functions in addition to controlling the climate functions.
Removal
Removing center console
Ignition off.
Remove the panel inside the center console. It is secured with 4 hidden clips.
< PREV PAGE
NEXT PAGE >