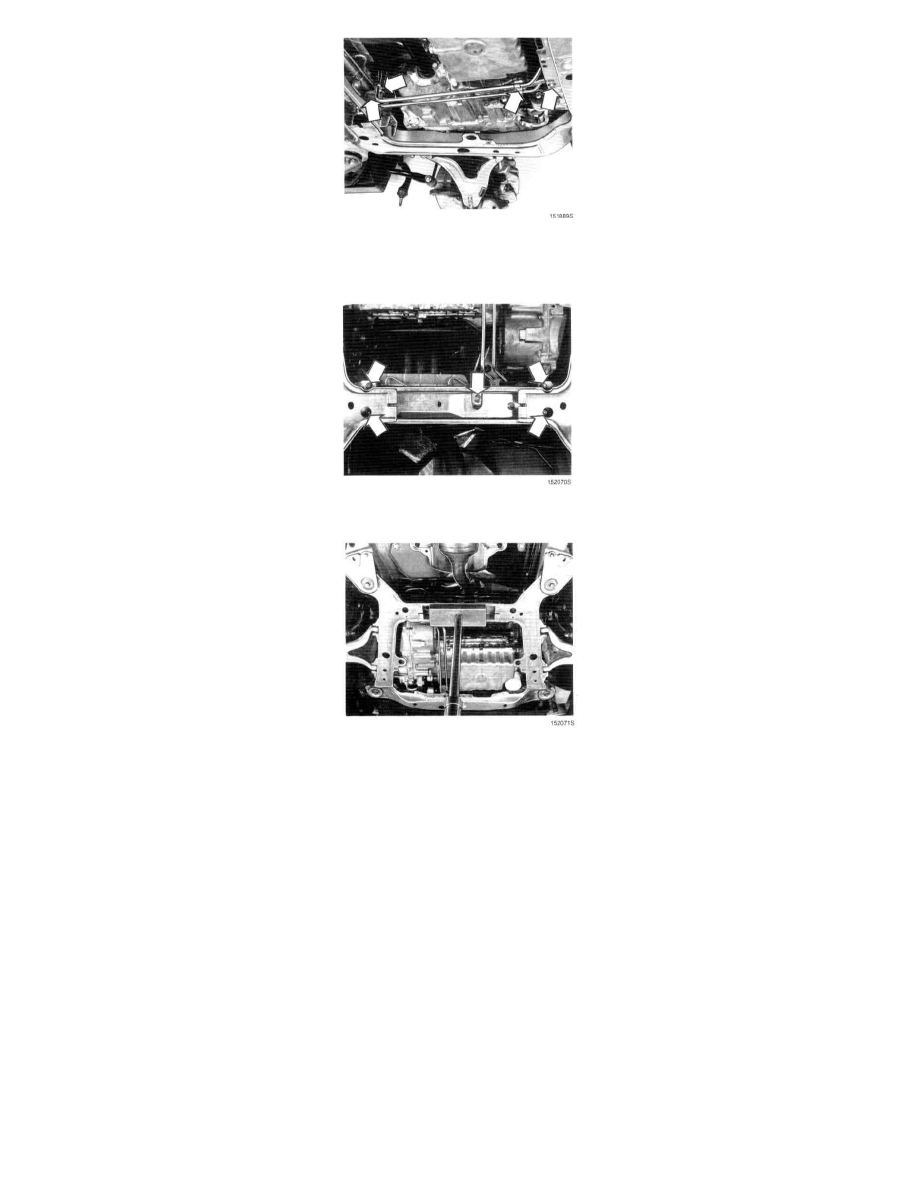 4. Remove: 
a. Splashguard under engine (If equipt.).
b. Fluid line brackets and clips at front and rear.
5. Remove nuts (five) securing steering gear to subframe.
6. Position hoist under rear of subframe.
7. Remove:
a. Bolts (two on each side) securing subframe brackets to body.
b. Bolts (one on each side) securing brackets to subframe. Also remove washers.
c. Slacken front bolts in subframe by 10-15 mm (0.39-0.59 inch).
8. Lower subframe at rear.
NOTE:  Ensure that steering gear bolts clear subframe. 
9. Remove hoist.
10. Place container under steering gear to collect fluid.
11. Disconnect fluid lines from steering gear.
12. Remove:
a. Set bolt in lower universal joint. Push joint clear of steering gear.
b. Bolt securing steering gear to rear engine mounting.