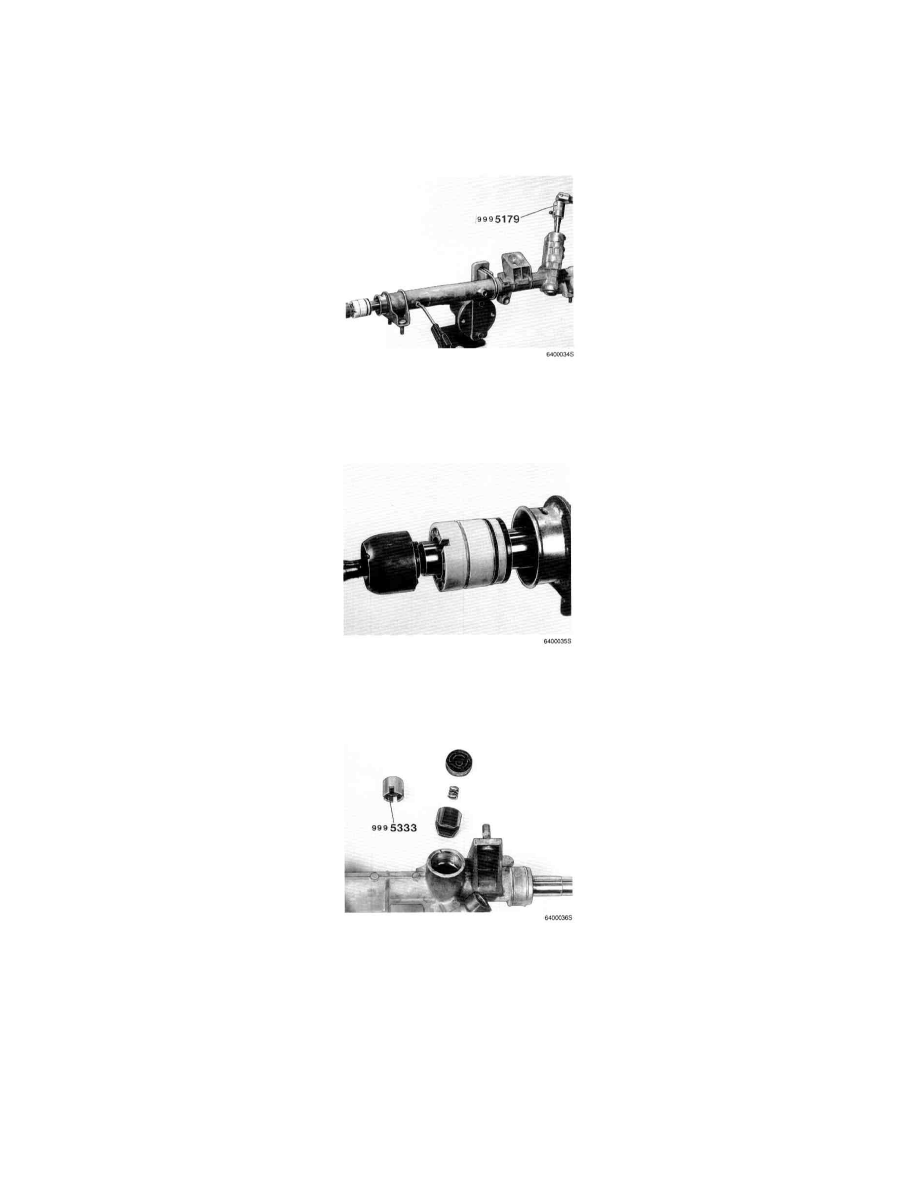 7. Remove: 
a. Sealant covering locking wire hole.
b. Rack bushing locking wire.
c. Turn end sleeve with hook spanner until locking wire emerges and can be removed.
NOTE:  It may be necessary to use a pointed chisel to pry out the end of the wire.
8. Clean rack bushing and seal by blowing with compressed air. Hold pinion shaft with socket and handle. Blow through outer pipe connection until
bushing and seal emerge. Tie rod (track rod) will act as stop to prevent escape of bushing.
NOTE:  Use hearing protectors since compressed air may produce loud noise.
9. Remove: 
a. Tie rod (track rod). 
b. Bushing and seal.
10. Remove preload assembly Use pin spanner to remove cover. Remove cover, spring and preload piston.