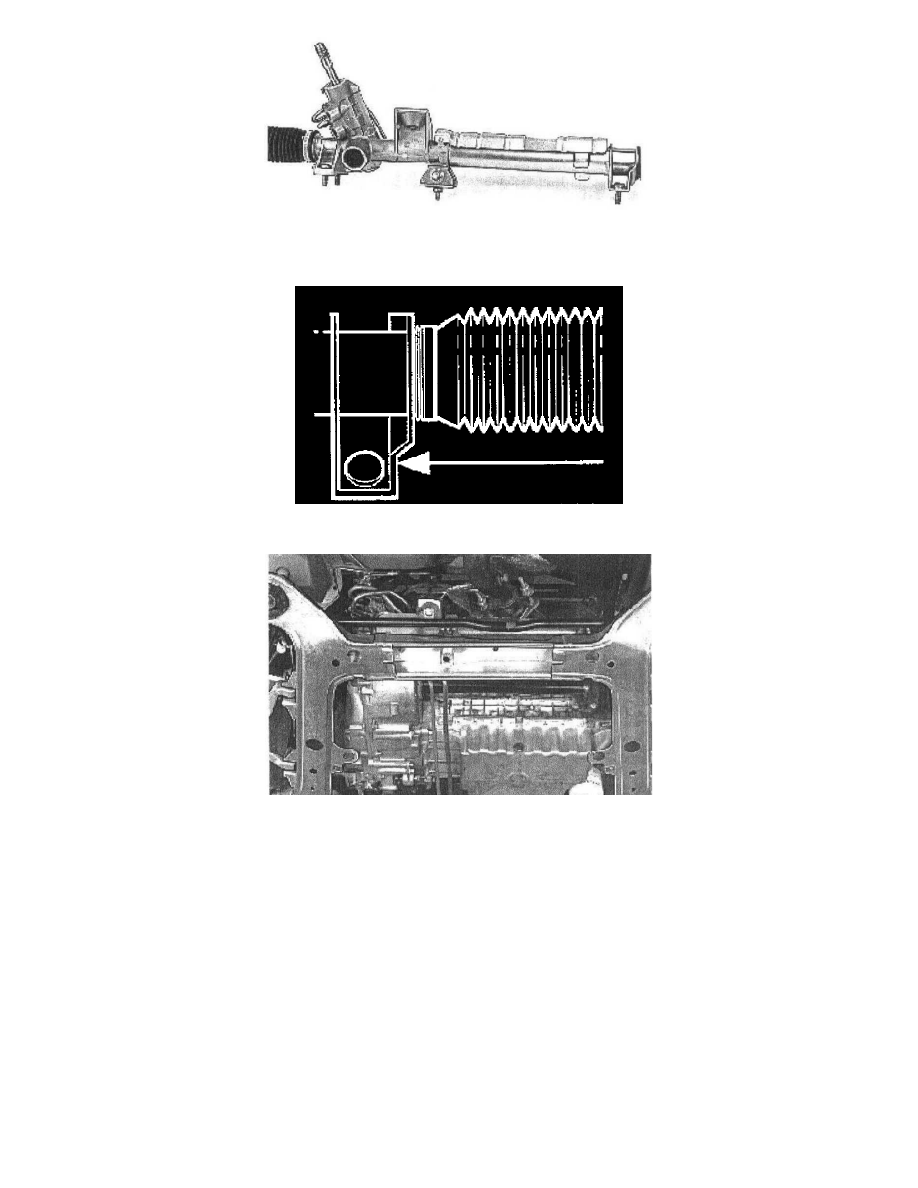 Transfer the mounting for the center mounting.
Plug the open ends of pipe couplings.
Check that the tie rod is in the same position as when it was removed.
Lift the steering gear in from the right.
Allow the steering gear to rest on the sub-frame and install the heat deflector plate. (Applies only to right-hand drive cars).
Support the steering gear on the rear engine mounting.
Hold the steering gear up so that it is positioned straight relative to the frame. Tighten the screw to 50 Nm (36.9 ft. lbs.). 
Locate the steering gear to the steering shaft joint.
Install a new locknut on the steering shaft joint.
Tighten to 20 Nm (14.8 ft. lbs.). 
Install locking shackle.
Connect oil pipes loosely to steering gear. (Applies only to left-hand drive cars.) Use new O-rings.
Install the front oil pipe brackets loosely.
Align the pipes with the bracket. Tighten the pipes to the steering gear.