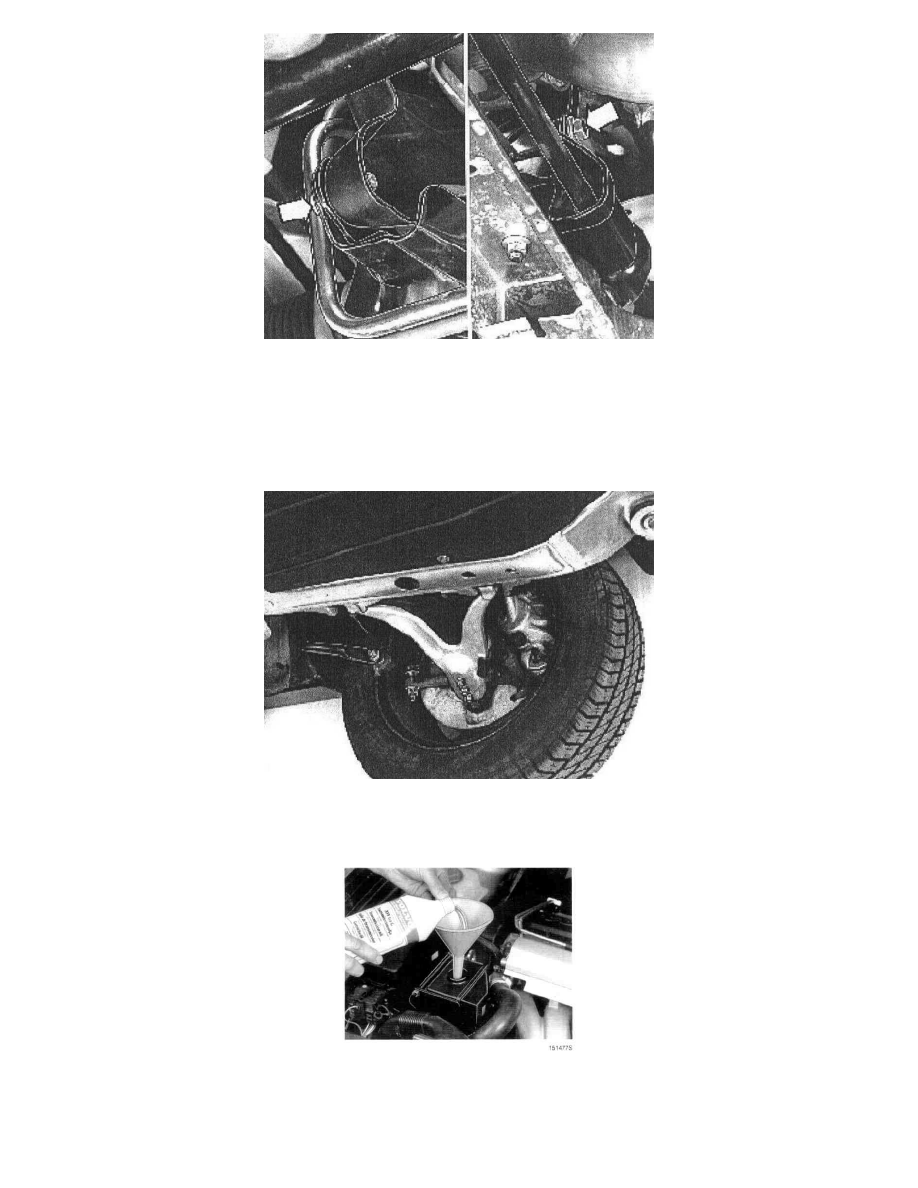 Install the collision protection on the steering gear. (Applies only to right-hand drive cars.) Tighten to 80 Nm (59.0 ft. lbs.). 
Install new screws to the right hand engine mounting.
Tighten to 35 Nm (25.8 ft. lbs.) and angle tighten 90°. 
Turn the tab in the fender liner back and install the plastic nut.
Install
-
tie rods to steering arms. Use new nuts. Tighten to 70 Nm (51.6 ft. lbs.). 
-
the wheels. Lubricate the hub guide for rims with rustproofing agent, P/N 1161030- 0. Tighten the studs lightly. Then tighten them crosswise to 
110 Nm (7.4 ft. lbs.). 
Top up the oil level in the servo reservoir and bleed the system.
For oil type, see specifications Steering.
Repeatedly turn the steering wheel between the full locks.
Top up oil if necessary.