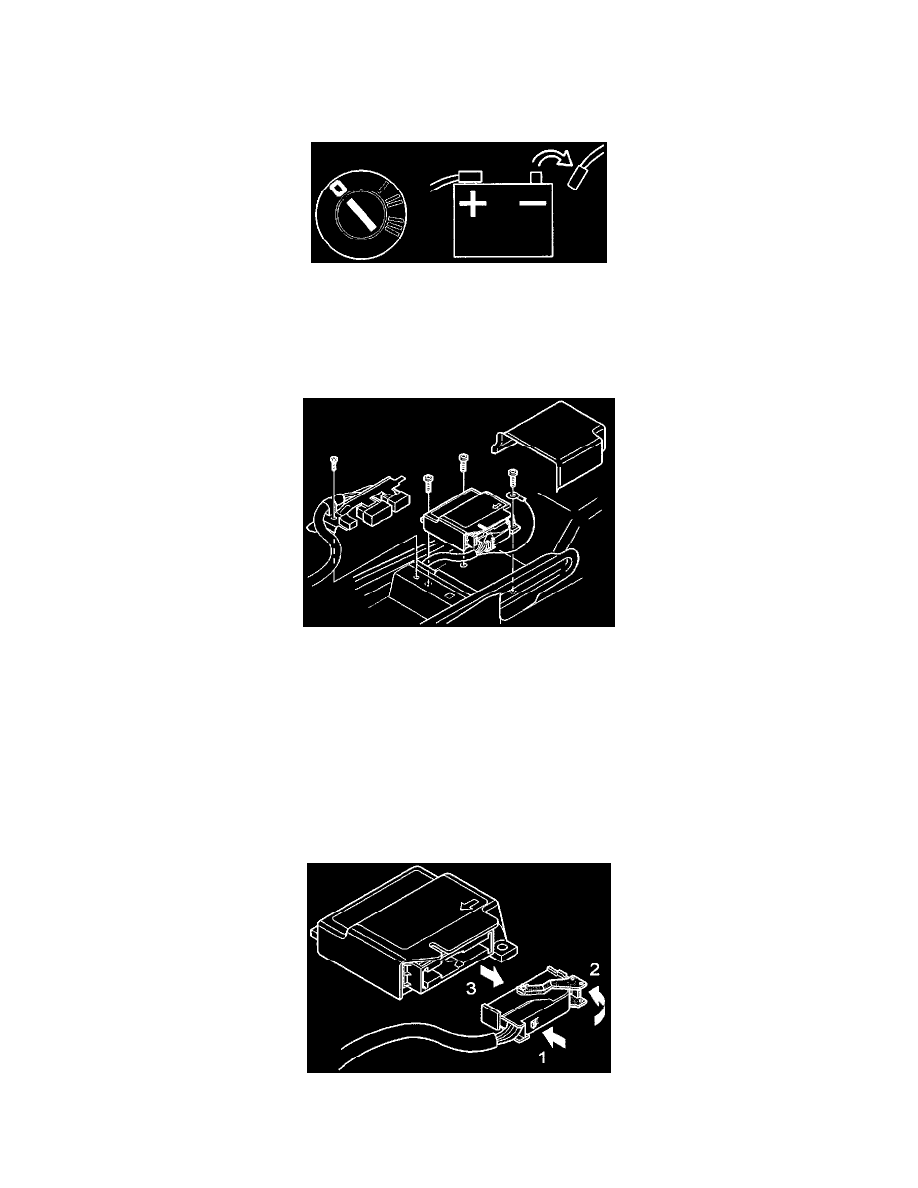 Air Bag Control Module: Service and Repair
CDC. Replacement Of The SRS Control Unit
Disassembly
CDC1. Preparation
Make a note of any radio code.
Ignition off.
Disconnect the battery negative lead.
CDC2. Removal of SRS control unit
WARNING!  Make sure the battery is disconnected before removing or installing the control unit.
Remove:
Panels and covers. See Body and Frame, Interior Trim-Console
Screws and connectors.
1 screw on the console and hold the console back with the connectors
1 cover on the control unit
3 screws, Torx 30, on the control unit.
Lift the control unit up.
CDC3. Removal of connector from the SRS control unit
Remove:
Push the button (1) in and move the lock mounting (2) forwards
Pull the connector in the direction of arrow (3).