< PREV PAGE
NEXT PAGE >
V70 XC AWD L5-2.4L Turbo VIN 56 B5254T (1998)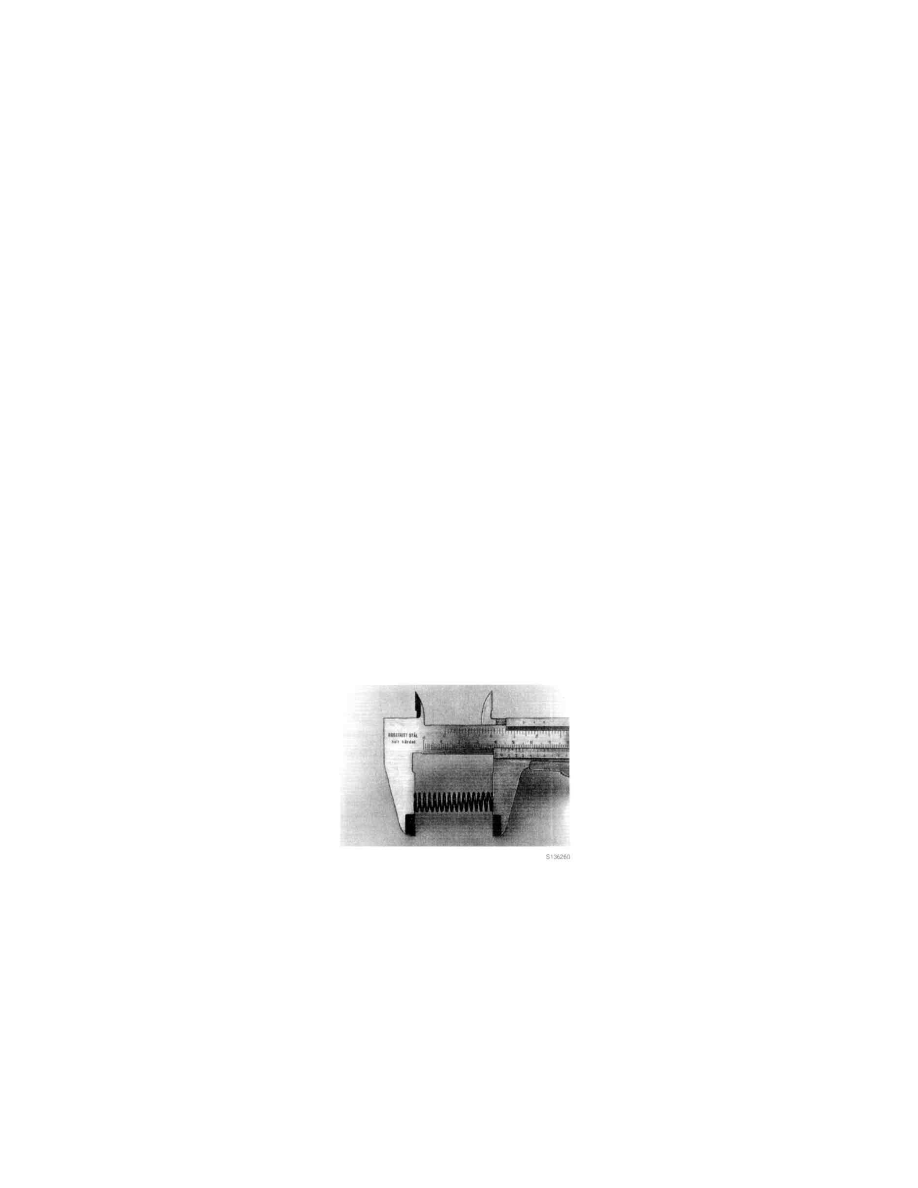 Accumulator: Service and Repair
Accumulator Pistons/Seals-C3
SPECIAL TOOLS
-
Lifting frame tool No. 999 5006, or equivalent
-
Support rails tool No. 999 5033, or equivalent
-
Lifting hook tool No. 999 5460, or equivalent
-
Separator tool No. 999 5477, or equivalent
-
Protective Sleeve tool No. 999 5562, or equivalent
-
Mobile Jack tool No. 998 5972, or equivalent
-
Tool No. 998 8670, or equivalent
-
Protractor tool No. 951 2050, or equivalent
-
Refer to special tool section for additional tool information. See: Tools and Equipment
PROCEDURE
1. Preparation
-
Refer to steps 1 through 14 of Open The Control System. See: Valve Body/Service and Repair
Information At Works With Valves And Pistons
2. Sticking valves and pistons - removal
NOTE:
-
Cleanliness Strict cleanliness is important.
-
The control system is extremely sensitive to dirt.
-
Clean the workplace and tools before commencing work.
-
Never use rags, waste or paper which leave lint or threads.
-
Dry and clean components with compressed air.
-
If necessary to wipe with a cloth, use a chamois.
-
Under no circumstances may a valve spool or piston which is sticking or seized be pried out.
Instead, tap the valve housing with a piece of wood or plastic.
-
Inaccessible components may often be removed with a magnet.
3. Inspection after disassembly
-
Inspect the control system for foreign particles during disassembly.
The presence of such particles often provides an indication of a transmission fault.
4. Measurement/inspection of springs
-
Spring specifications may be used only to identify the springs during assembly.
For example, if the free length of a spring does not coincide exactly with the value specified in the table below, the spring is not necessarily
faulty.
The acceptability or otherwise of the spring properties can be determined only with the aid of special measuring equipment.
NOTE:  Always check the transmission designation and engine type when replacing control system components.
< PREV PAGE
NEXT PAGE >