< PREV PAGE
NEXT PAGE >
V70 XC AWD L5-2.4L Turbo VIN 56 B5254T (1998)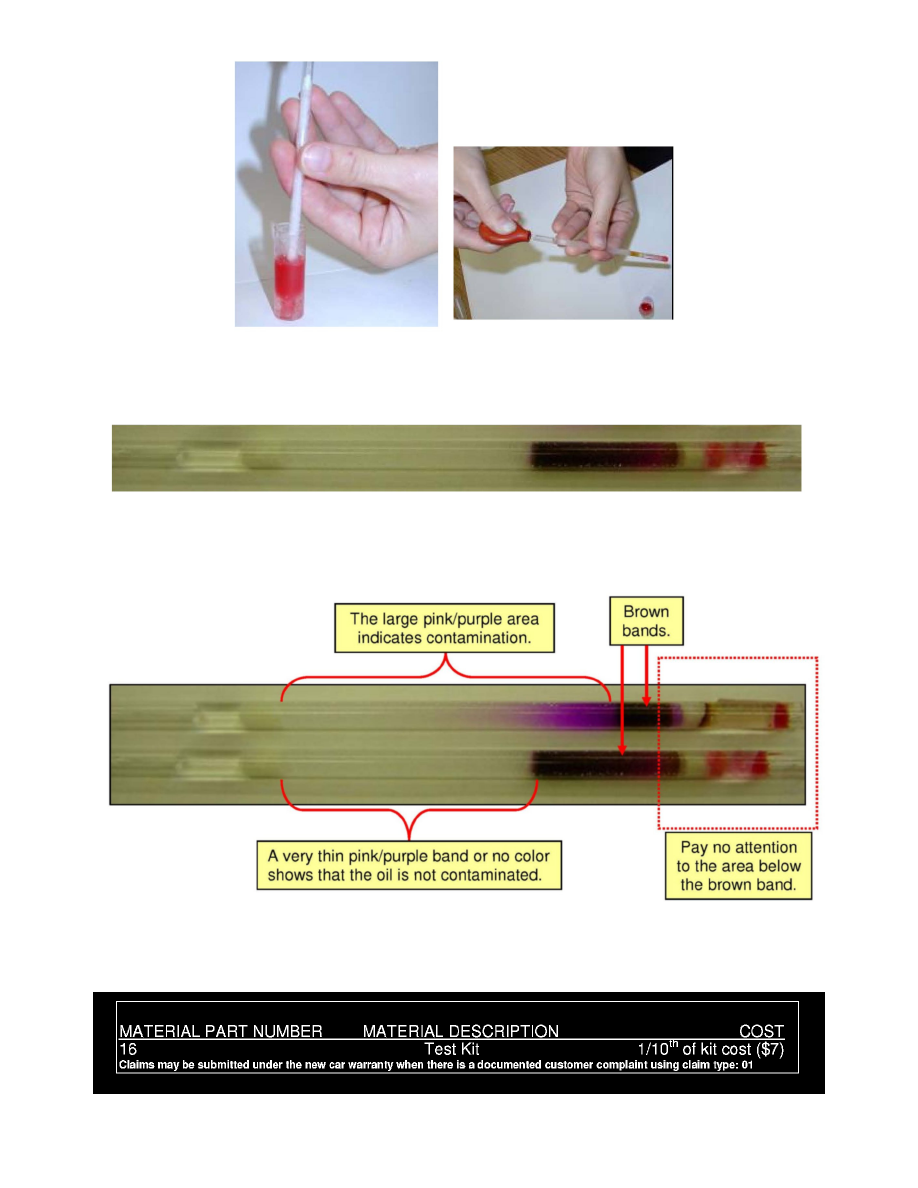 11.
Slowly release the bulb to draw liquid into the tube. Stop when the liquid is just past the top felt plug and remove the bulb. Do not draw liquid into
the rubber bulb, as it will need to be kept clean for future tests.
12.
Immediately lay the tube down flat and let it sit for exactly 15 minutes.
ANALYZING THE RESULTS:
After the tube has been laying flat for 15 minutes a brown band will have formed in the crystals above the bottom felt plug. A large pink/purple area
above this brown band indicates the presence of glycol. A very thin pink/purple band or no color above this brown band shows that the oil is not
contaminated.
INFORMATION FOR NELCO GLY-TEK KIT
< PREV PAGE
NEXT PAGE >