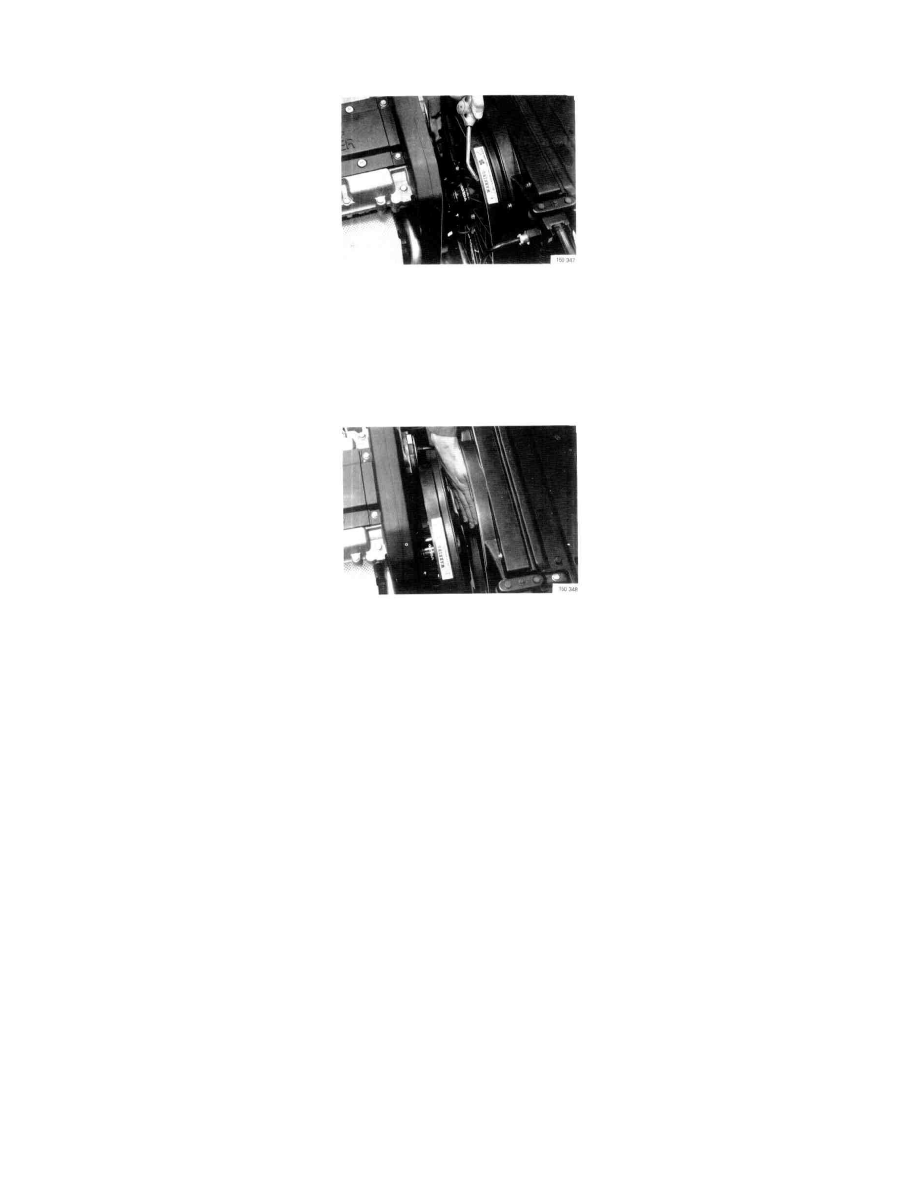 Radiator: Testing and Inspection
RADIATOR, CLEANING/CHECKING 
1. Cleaning of radiator 
-
Clean off insects and other dirt. 
-
Flush from behind with water and blow clean with compressed air.
CAUTION:  Excessive pressure will damage cooling fins. 
WARNING: The fan is a self-starting unit and may start even when the ignition is switched off. 
2. Checking of radiator
-
Run engine until thermostat opens and wait some minutes.
-
Stop engine.
-
Disconnect battery ground lead.
-
Remove cooling fan (Torx 25).
-
Feel radiator with hand. Presence of cold areas indicates that radiator is partially blocked.
-
Reinstall fan.
-
Reconnect battery ground lead.