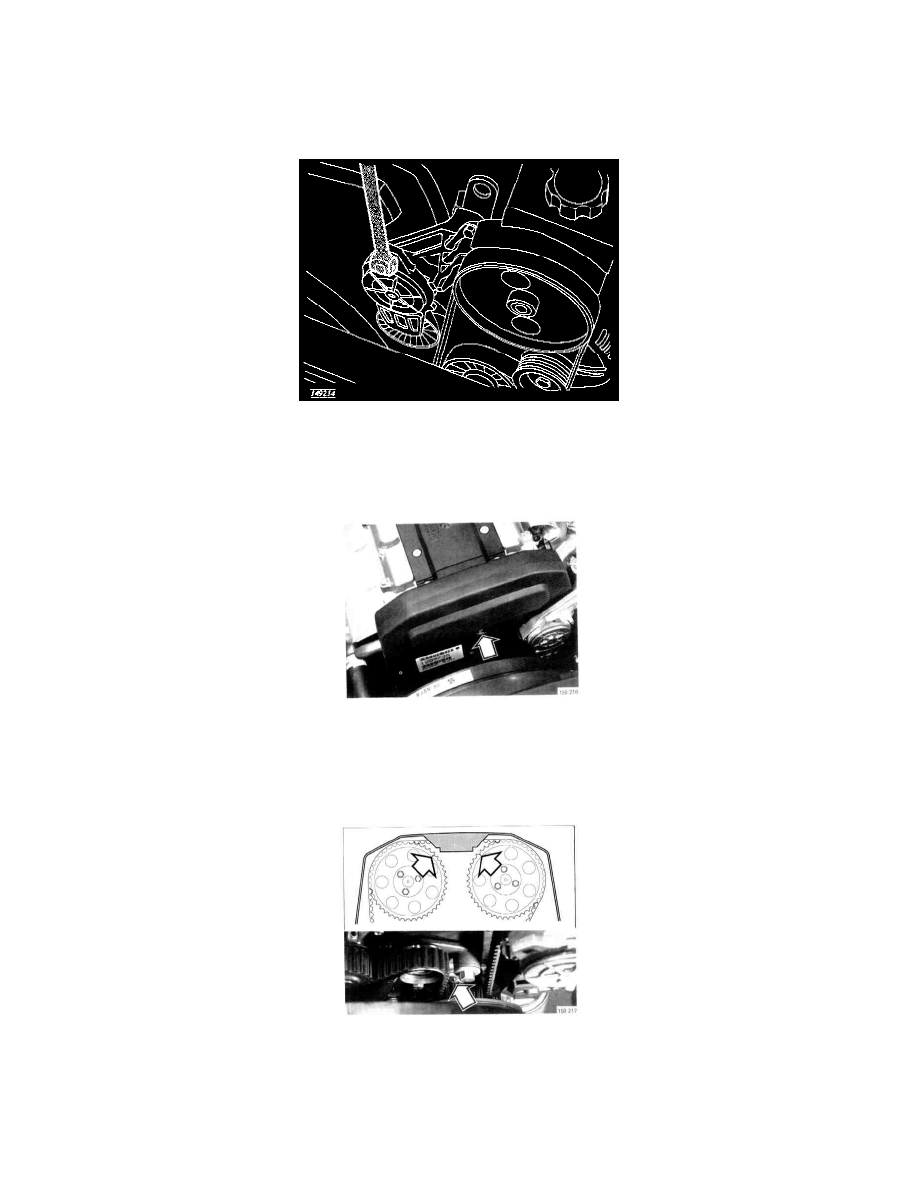 Timing Belt: Service and Repair
Replacing the Timing Belt/Idler Pulley/Belt Tensioner
SPECIAL TOOL 
-
Gauge tool No. 998 8500, or equivalent
Auxiliary Drive Belt
1. Remove auxiliaries drive belt.
-
Use jointed handle with 3/8 in drive to relieve belt tensioner and slacken belt.
-
Remove belt.
G2.Remove:
-
Timing gear belt cover.
-
Splash guard under engine.
-
Vibration damper guard.
-
Ignition coil cover.
Align camshafts/crankshaft with timing marks
-
Turn crankshaft clockwise until timing marks align on camshaft pulleys/transmission mounting plate and crankshaft pulley/oil pump and
housing.
-
Remove upper transmission cover.