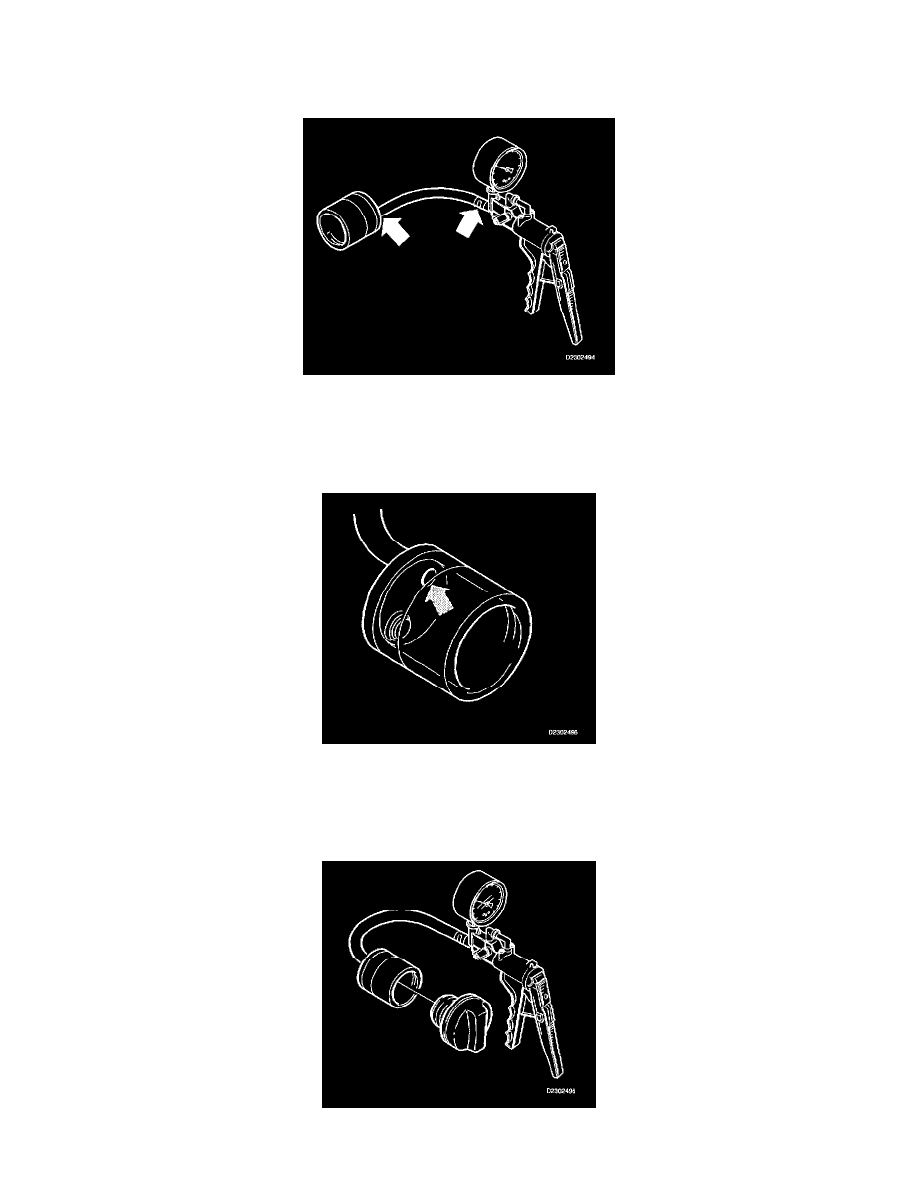 2
Checking hose to the vacuum pump and fuel cap adapter
Check so that hose on the vacuum pump and the fuel cap adapter is correctly installed.
3
Checking seal vacuum pump
Check vacuum pump seal by blocking the hole in the adapter with i.e. your finger and pump out the air. There must be no increase in pressure.
4
Installing the fuel cap
Fit the fuel cap on the adapter. Turn until you hear a click / ratcheting.