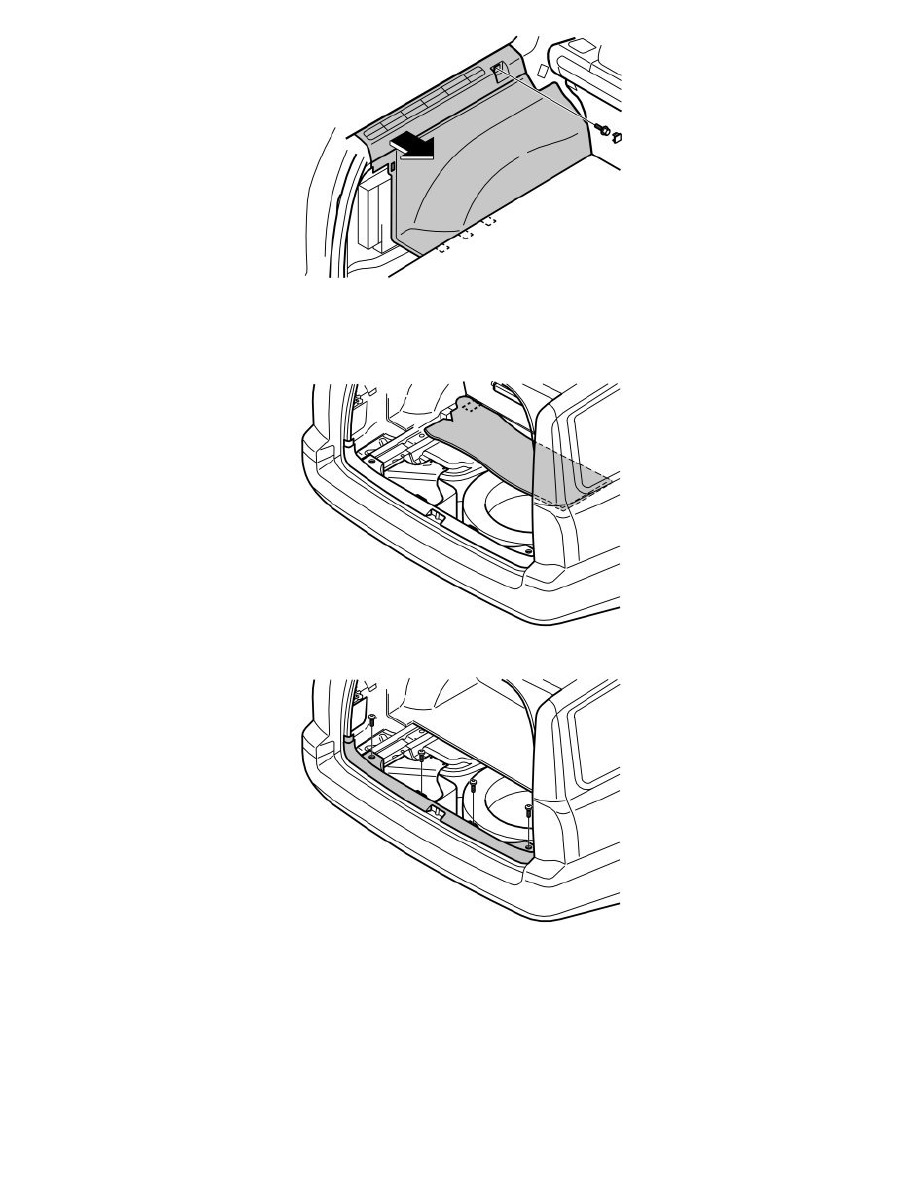 -
Remove the left side panel by first removing the cover and the screw from the front edge.
-
Pull the top edge of the panel out until the clips release
-
Fold the panel inwards. Lift the panel out.
-
Repeat the operation on the other side.
-
Remove the insulation panel from the cargo compartment.
-
Remove the 4 x screws in the tailgate sill panel.