< PREV PAGE
NEXT PAGE >
XC70 AWD L6-3.2L VIN 98 B6324S (2009)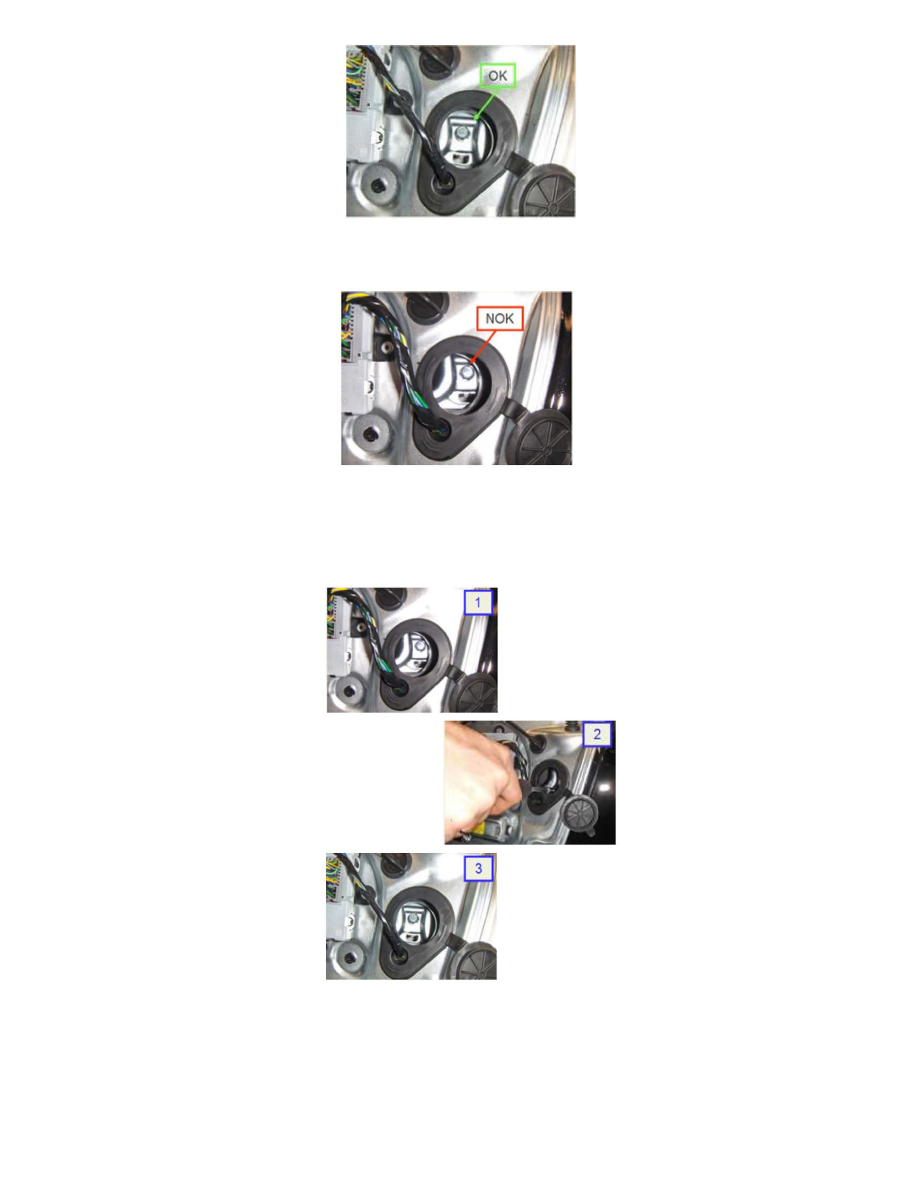 The clamp bolt should be centered in the
access hole as shown here.
See here for an example of a misaligned
clamp.
As necessary; reposition the clamp
If necessary reposition the glass clamp to
align with the access holes as shown
above.
1) Loosen the front and rear bolts of the
glass clamps.
2) Gently reposition the bolts with a
< PREV PAGE
NEXT PAGE >