Back-Up (Reversing) Warning Sensor (Parking Assistance Module (PAM)), Replacing|Page 3004 >
< Back-Up (Reversing) Warning Sensor (Parking Assistance Module (PAM)), Replacing|Page 3002
XC90 AWD L6-3.2L VIN 98 B6324S (2007)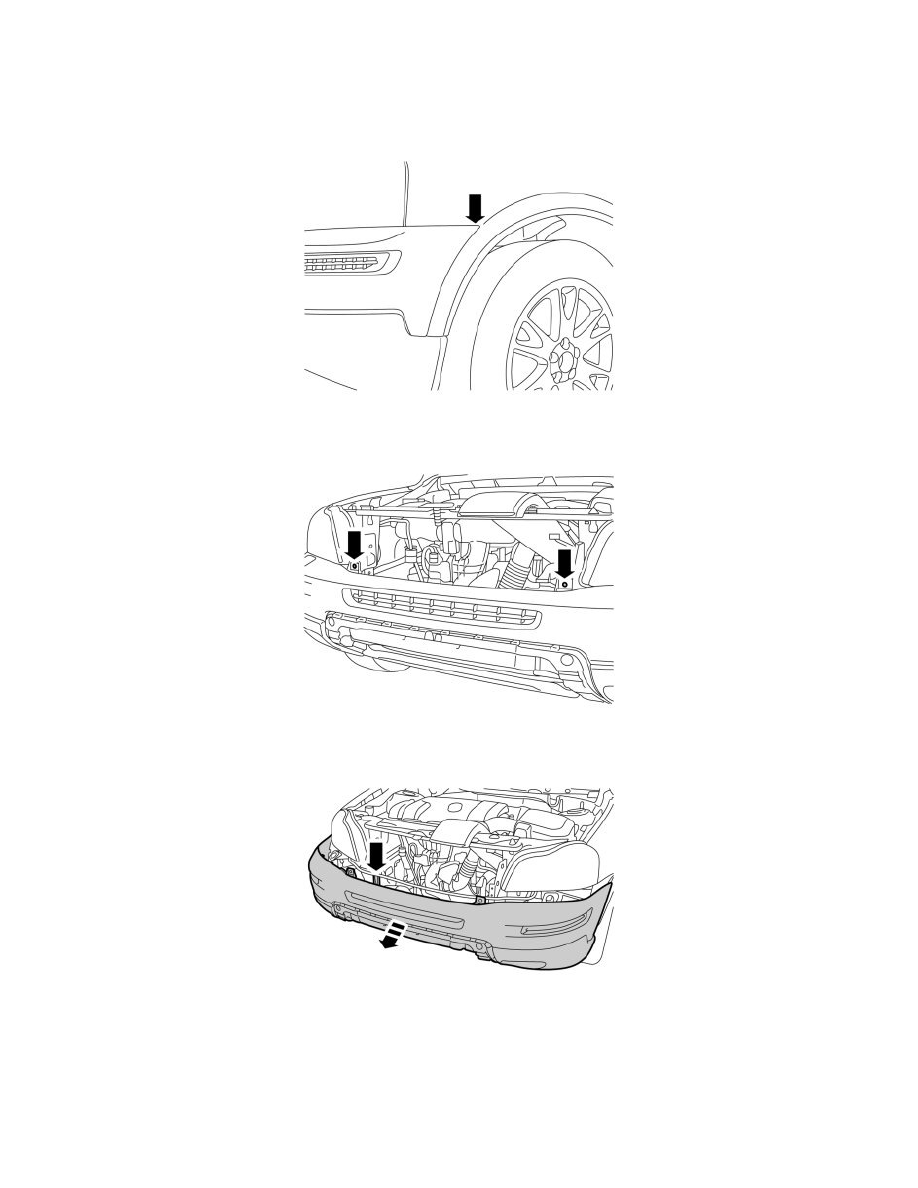 -
Hold the washer with pliers.
-
Loosen the cover from the nozzle acc. to the illustration.
-
Let the washer carefully slide back and repeat the step on the car's other side.
Note! Take care not to scratch the bumper.
-
Use a pry tool and carefully bend between the fender and the corner of the bumper casing so that the top catch releases.
-
Pull the casing straight out until all catches have released.
-
Open the engine hood.
-
Remove the 2 screws.
-
Lift the bumper casing forward.
-
Loosen the quick-coupling for the headlight washer.
-
Loosen the connector for fog lights.
-
Remove the bumper casing.
Back-Up (Reversing) Warning Sensor (Parking Assistance Module (PAM)), Replacing|Page 3004 >
< Back-Up (Reversing) Warning Sensor (Parking Assistance Module (PAM)), Replacing|Page 3002