< PREV PAGE
NEXT PAGE >
A4 Quattro Wagon L4-1.8L Turbo (AWM) (2001)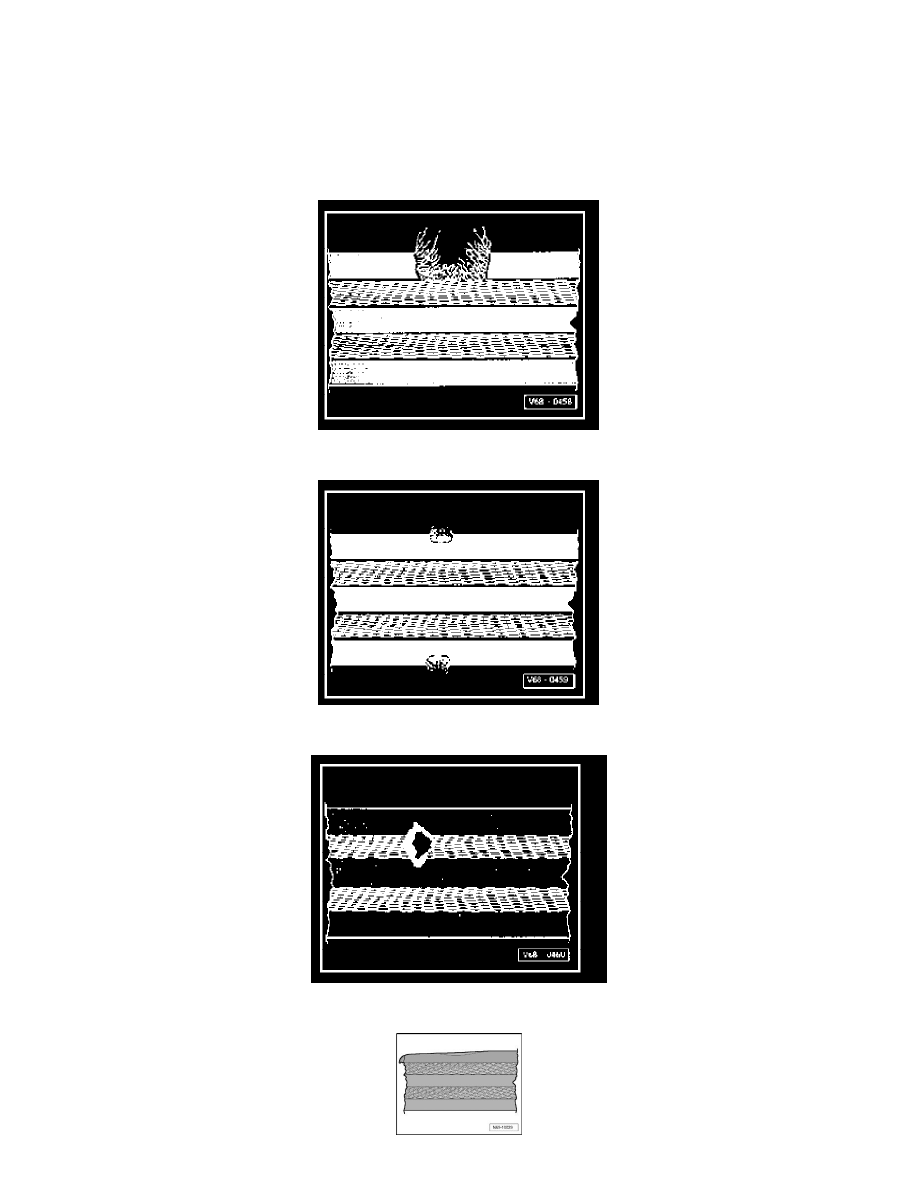 Repairs and Inspections Required After a Collision: Service and Repair
Seat Belt System
Seat belt, checking
-
Pull belt as far as it will go out of pyrotecnic seat belt tensioner or lap belt adjuster.
-
Check belt for dirt and wash if necessary with a mild soap solution.
-
If either of following types of damage illustrated below is found on a vehicle following an accident, replace seat belt complete with buckle.
1. Belt webbing cut, torn or chafed.
2. Webbing loops on belt edge torn.
3. Burn spots from cigarettes or similar
< PREV PAGE
NEXT PAGE >