Central Control Module >
Q7 Quattro V8-4.2L (BAR) (2008)
Relays and Modules
Relays and Modules - Accessories and Optional Equipment
Antenna Control Module
Component Information
Technical Service Bulletins
Audio System - Satellite Antenna Module Precautions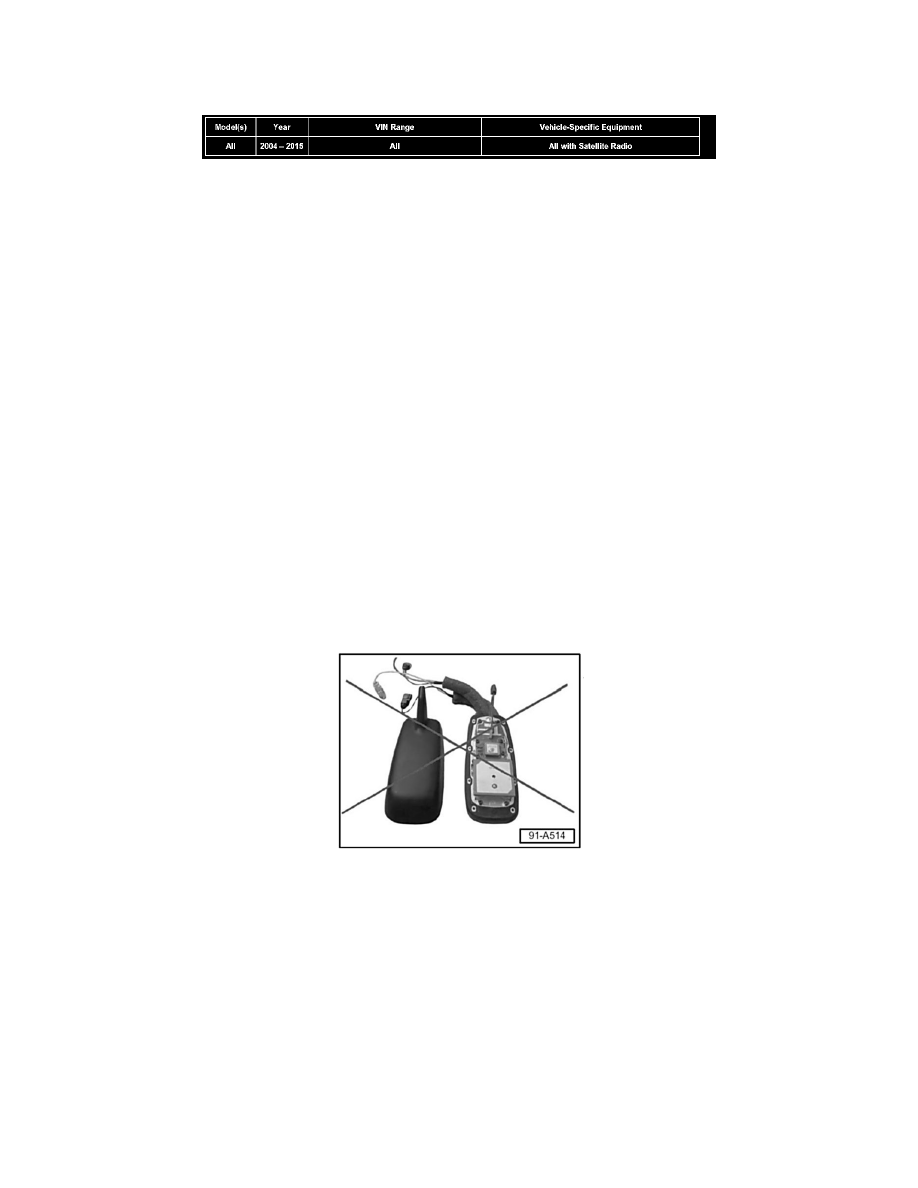 Antenna Control Module: Technical Service Bulletins
Audio System - Satellite Antenna Module Precautions
Speakers Rattle Within Dashboard
91 06 21 Oct. 18, 2006, 2010202/3. Supersedes technical service bulletin Group 91 number 05-05 dated April 18, 2005 due to updated information.
Condition
Customer may report that when driving on poor roads, whirring noises come from the dashboard.
Technical Background
The speakers rattle in the dashboard under the defroster flap. (Bose has three speakers: left, center and right. The basic version has two speakers.)
Production Solution
The contact surfaces of the speakers are covered in felt.
Service
Attach felt pieces to the contact surfaces as shown by the blue arrows in Illustration 2.
Warranty
Required Parts and Tools
Condition
When satellite antennas are being replaced the antennas are being dismantled to reuse the Painted Housing.
Service
DO NOT dismantle the Satellite antenna to recover the painted housing.
Always paint the replacement module to match, and install as one unit.
Warranty Claims for antenna replacement will be denied if antenna is found to be dismantled.
Relays and Modules
Relays and Modules - Accessories and Optional Equipment
Antenna Control Module
Component Information
Technical Service Bulletins
Audio System - Satellite Antenna Module Precautions
Central Control Module >