< PREV PAGE
NEXT PAGE >
Q7 Quattro V8-4.2L (BAR) (2008)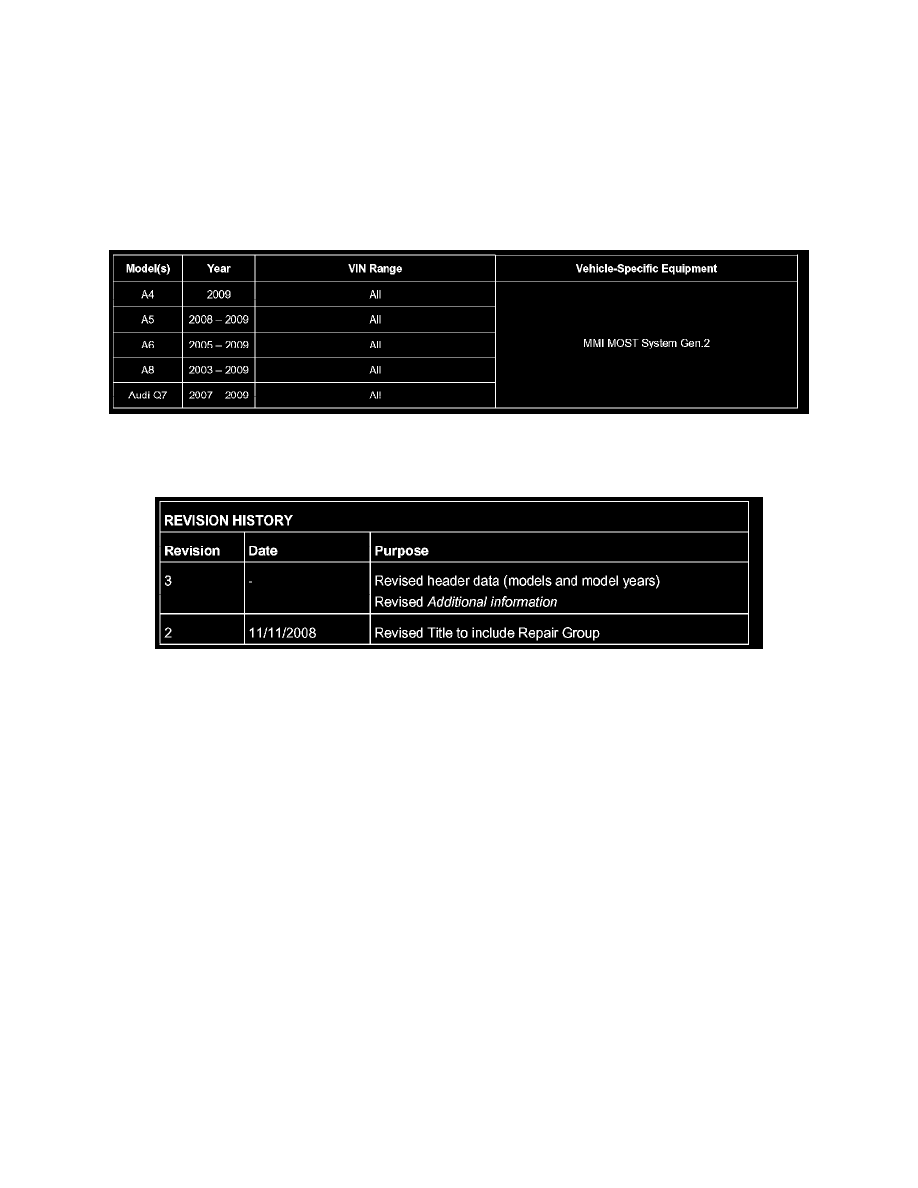 Central Control Module: Customer Interest
Instruments - Various Options Not Shown Or Not Available
91 MMI High: Some Functions Unavailable After 07 - Display/control Unit Replacement Or MMI Zug Software Update
91 09 26 
2017424/3 
March 26, 2009
Supersedes Technical Service Bulletin Group 91 number 08-118 dated November 11, 2008 for reasons listed below.
Vehicle Information
Condition
Various MMI menu options (e.g. air suspension running gear, parking system, adaptive cruise control, etc.) and/or the air condition setup are not
available or are not shown correctly (e.g. seat heater regulator -left/right is mixed up).
Technical Background
This condition may occur after replacing a new 07 - display/control unit (headunit) without Guided fault finding / Guided function or performing an
MMI Zug update. The 07-display/control unit is set to default.
Production Solution
Production is not affected.
Service
< PREV PAGE
NEXT PAGE >