< PREV PAGE
NEXT PAGE >
1 Series E81 130i (N52K) 3-door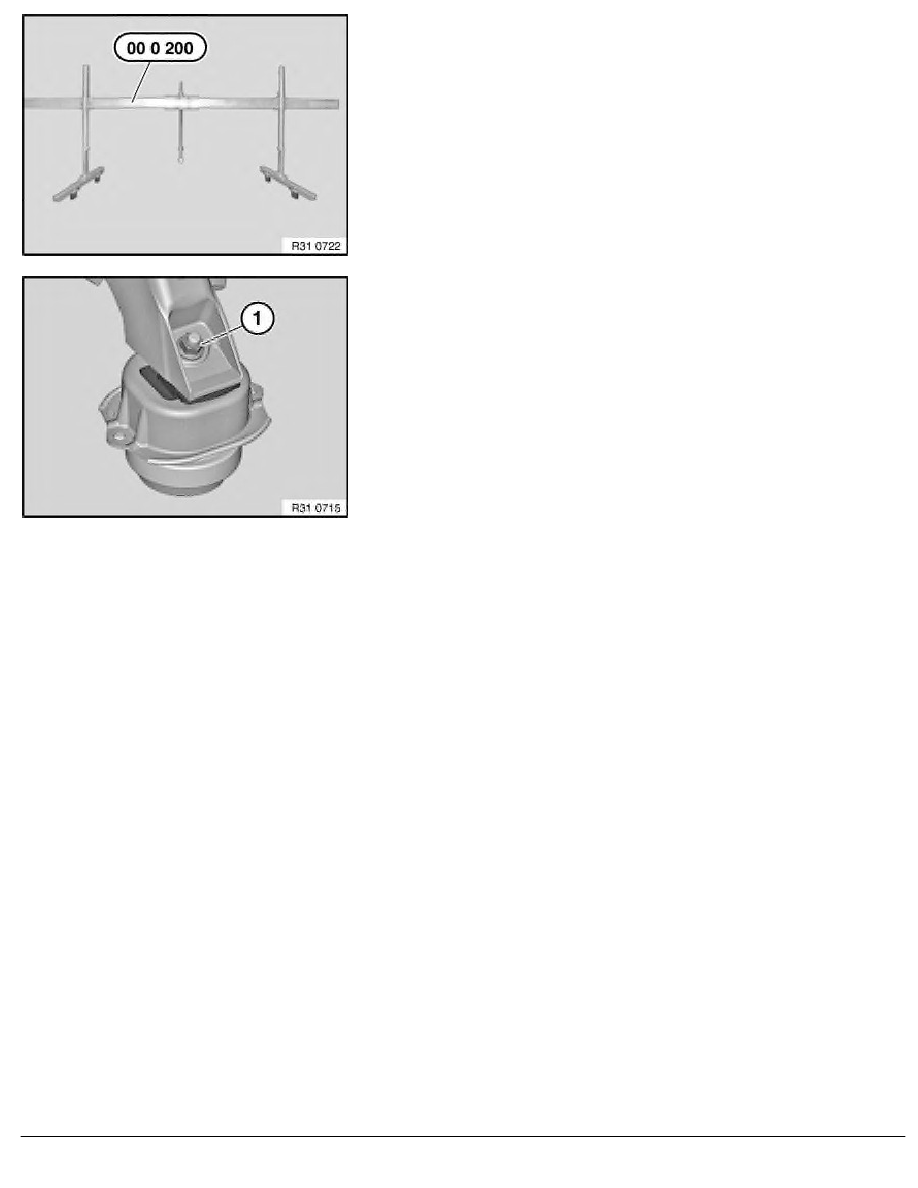 Warning!
Risk of injury!
Tighten down all adjusting screws and nuts on cross member 
00 0 200 .
Unscrew nuts (1).
Raise engine approx. 10 mm with cross member.
Installation:
Replace self-locking nuts.
Tightening torque  22 11 2AZ
.
Check vacuum lines of engine mounts for correct position and
connection.
RA  Securing engine in installation position (N52)
BMW AG - TIS
22.01.2013  03:18
Issue status (12/2007) Valid only until next DVD is issued
Copyright
Page  - 3 -
< PREV PAGE
NEXT PAGE >