< PREV PAGE
NEXT PAGE >
1 Series E81 130i (N52K) 3-door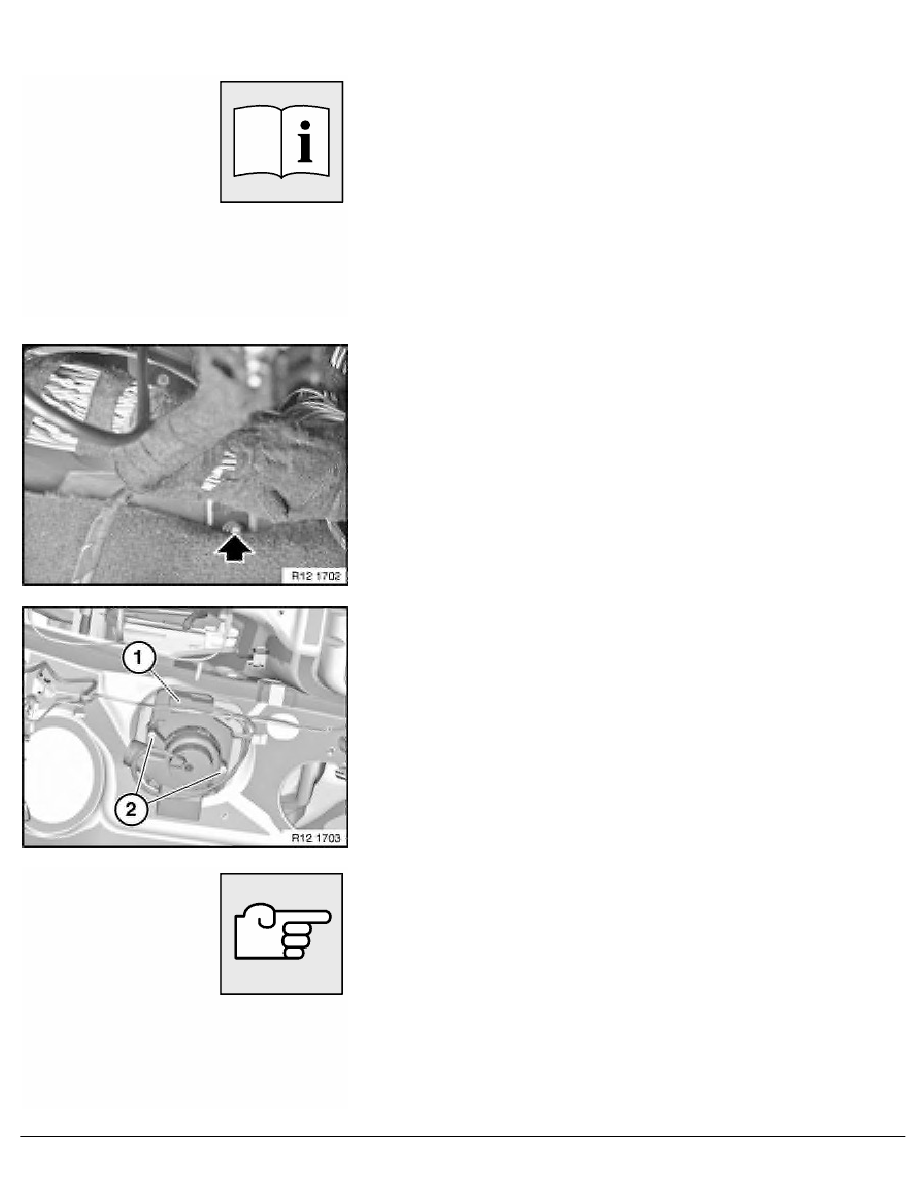 12 90 100
Replacing fan for electronics box 
Necessary preliminary tasks:
•
Switch off ignition.
•
Follow instructions for disconnecting and connecting battery.
•
Disconnect battery ground terminal.
•
Detach fuse box in passenger compartment and pull back; to
do so, refer to Removing fuse box
Important!
Follow instructions for removing and installing electronic
control units.
Pull back carpet.
Release lower nut on fuse carrier holder.
Pull holder slightly towards front.
Disconnect plug connections for fan motor (1).
Release screws (2). Remove fan.
Add final details to vehicle.
Read fault memory.
RA  Replacing fan for electronics box
BMW AG - TIS
22.01.2013  03:47
Issue status (12/2007) Valid only until next DVD is issued
Copyright
Page  - 1 -
< PREV PAGE
NEXT PAGE >