< PREV PAGE
NEXT PAGE >
1 Series E81 130i (N52K) 3-door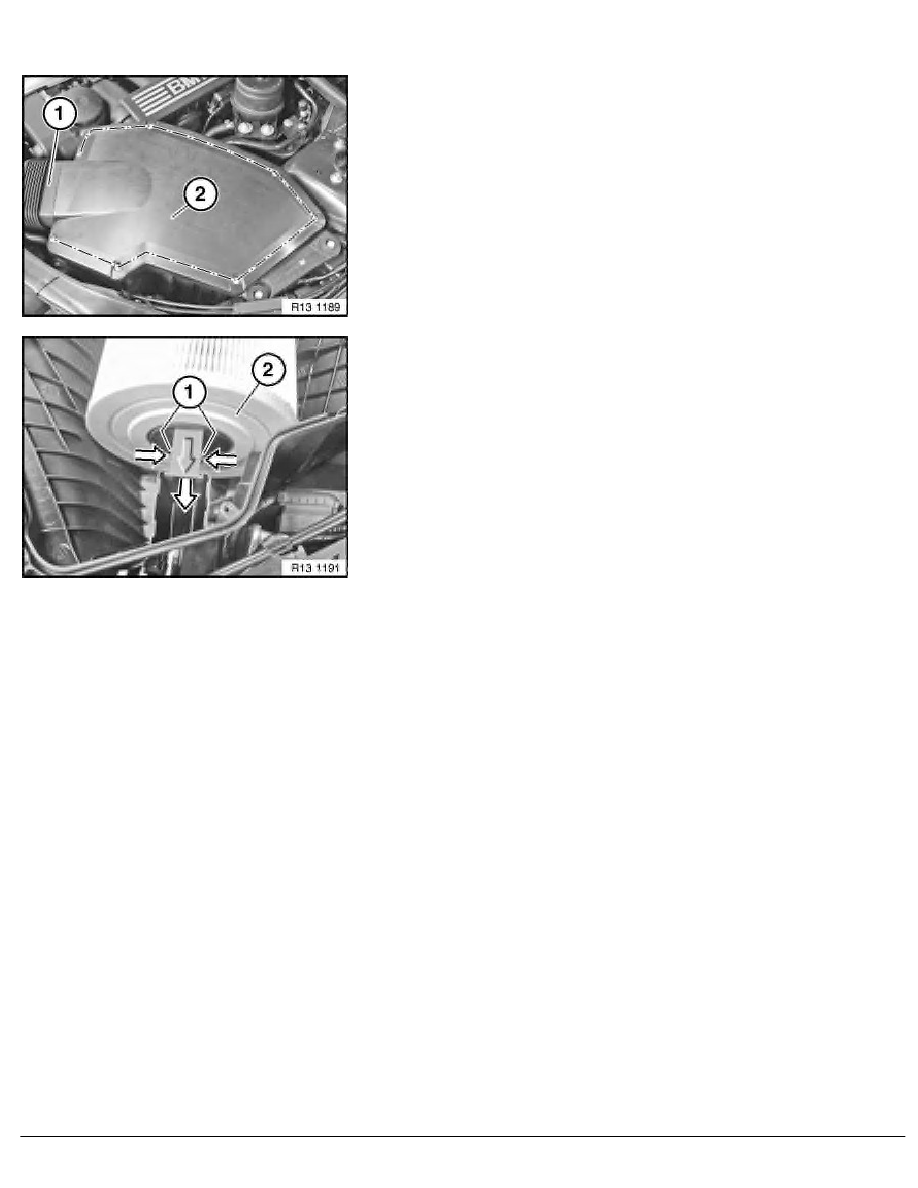 13 72 001
Replacing air filter element (N52/ N52K/ N53)
Unlock air intake hose (1) sideways and detach.
Release screws (2) along line.
Remove top section (2) of intake filter housing.
Release locks (1) in direction of arrow and slide air filter
element (2) in direction of arrow.
Remove air cleaner element (2).
Installation:
Clean upper and lower sections of intake filter housing from
inside.
Install new air cleaner element.
RA  Replacing air filter element (N52/ N52K/ N53)
BMW AG - TIS
22.01.2013  03:52
Issue status (12/2007) Valid only until next DVD is issued
Copyright
Page  - 1 -
< PREV PAGE
NEXT PAGE >