< PREV PAGE
NEXT PAGE >
1 Series E81 130i (N52K) 3-door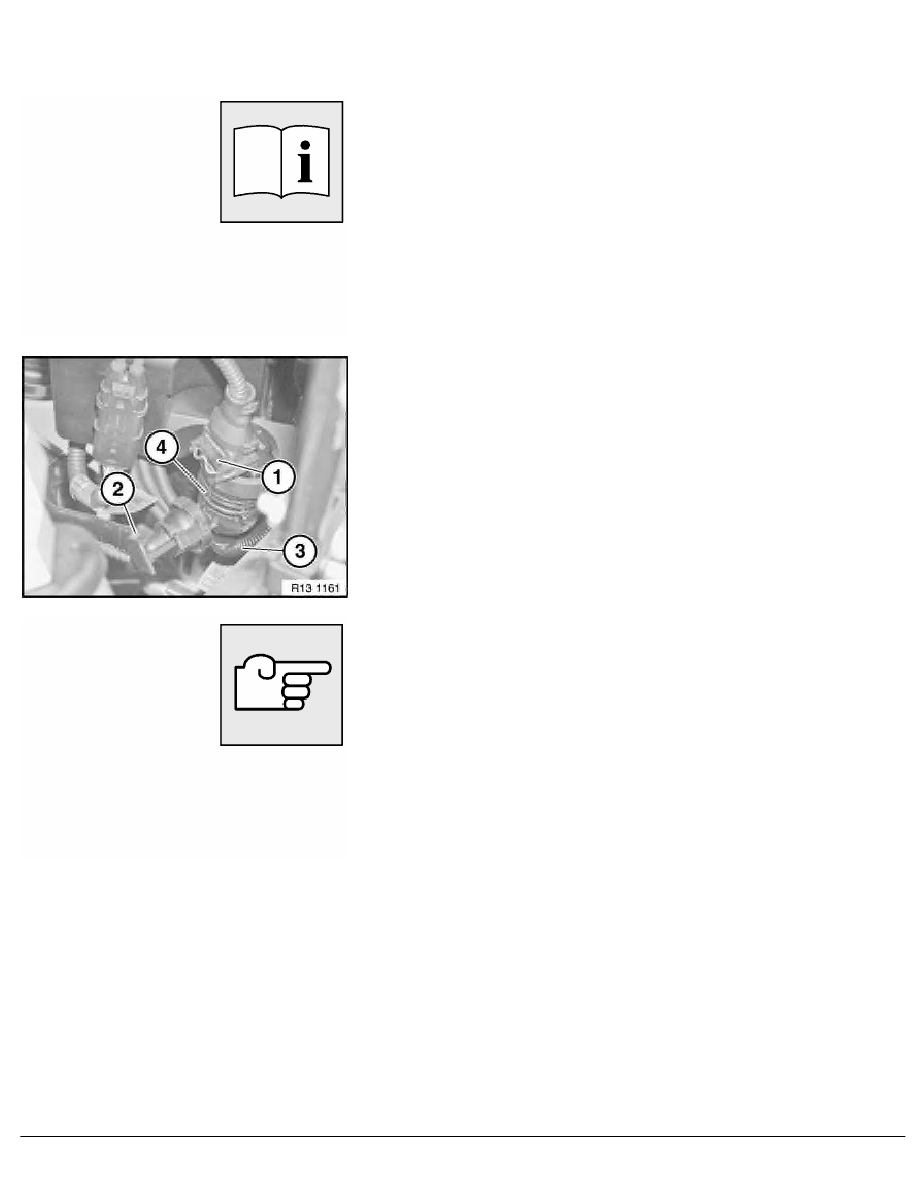 13 90 500
Replacing tank vent valve (N52 / N52K / N51 /
N53)
Necessary preliminary tasks:
•
Check stored fault messages
•
Switch off ignition
•
Remove throttle valve assembly
Installation location:
Tank vent valve is fitted at bottom on intake air manifold.
Unlock plug (1) and remove.
Unlock hose (2) and detach.
Unlock hose (3) on intake manifold and detach.
Detach tank vent valve (4) from bracket and remove.
Note:
Read out fault memory of DME control unit.
Now clear the fault memory.
RA  Replacing tank vent valve (N52 / N52K / N51 / N53)
BMW AG - TIS
22.01.2013  03:53
Issue status (12/2007) Valid only until next DVD is issued
Copyright
Page  - 1 -
< PREV PAGE
NEXT PAGE >