< PREV PAGE
NEXT PAGE >
1 Series E81 130i (N52K) 3-door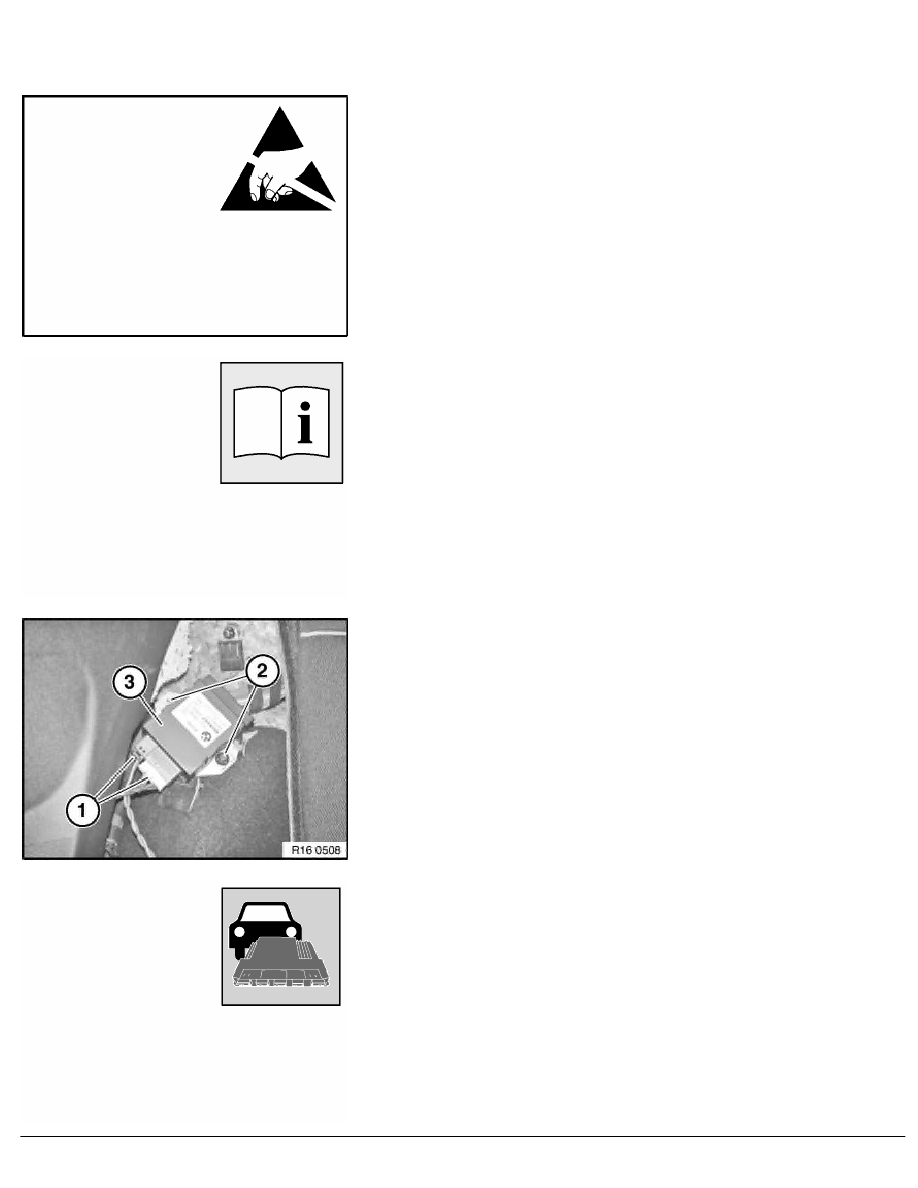 16 14 500
Removing and installing or replacing control
unit for electric fuel pump
Important!
Read and comply with notes on protection against
electrostatic damage (ESD protection).
Necessary preliminary tasks:
•
E81, E82, E87, E91 and E92:
Remove backrest side section for right rear seat
•
E90:
Remove backrest
Disconnect plug connection (1).
Release nuts (2) and remove control unit (3).
Installation:
Tightening torque  16 14 2AZ
.
Replacement:
- 
Except for M3, carry out programming/coding (M3 is not
programming- or coding-relevant)
RA  Removing and installing or replacing control unit for electric fuel pump
BMW AG - TIS
22.01.2013  03:59
Issue status (12/2007) Valid only until next DVD is issued
Copyright
Page  - 1 -
< PREV PAGE
NEXT PAGE >