< PREV PAGE
NEXT PAGE >
1 Series E81 130i (N52K) 3-door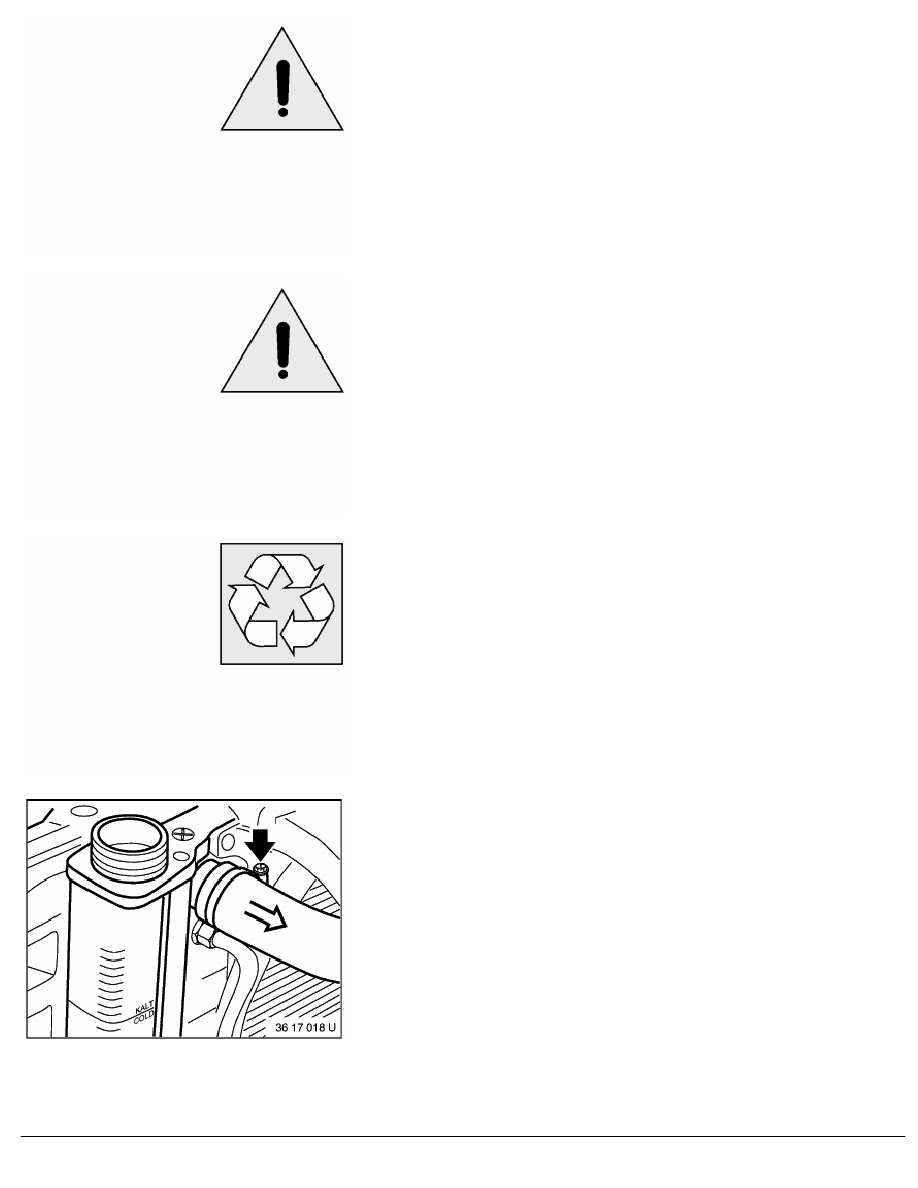 Important!
When working on the oil, coolant or fuel circuit, protect the
alternator against contamination.
Cover alternator with suitable materials.
Failure to comply with this procedure may result in an
alternator malfunction.
Important!
Do not fill coolant expansion tank over MAX level as overfilling
will cause the coolant to overflow. This may give rise to traces
of residual coolant on the expansion tank or in the engine
compartment and wrongly suggest possible leakages.
Recycling
Catch and dispose of drained coolant.
Observe country-specific waste-disposal regulations.
Note:
Tightening torque, hose clamps  17 00 1AZ
.
RA  Instructions for working on cooling system
BMW AG - TIS
22.01.2013  04:00
Issue status (12/2007) Valid only until next DVD is issued
Copyright
Page  - 2 -
< PREV PAGE
NEXT PAGE >