< PREV PAGE
NEXT PAGE >
1 Series E81 130i (N52K) 3-door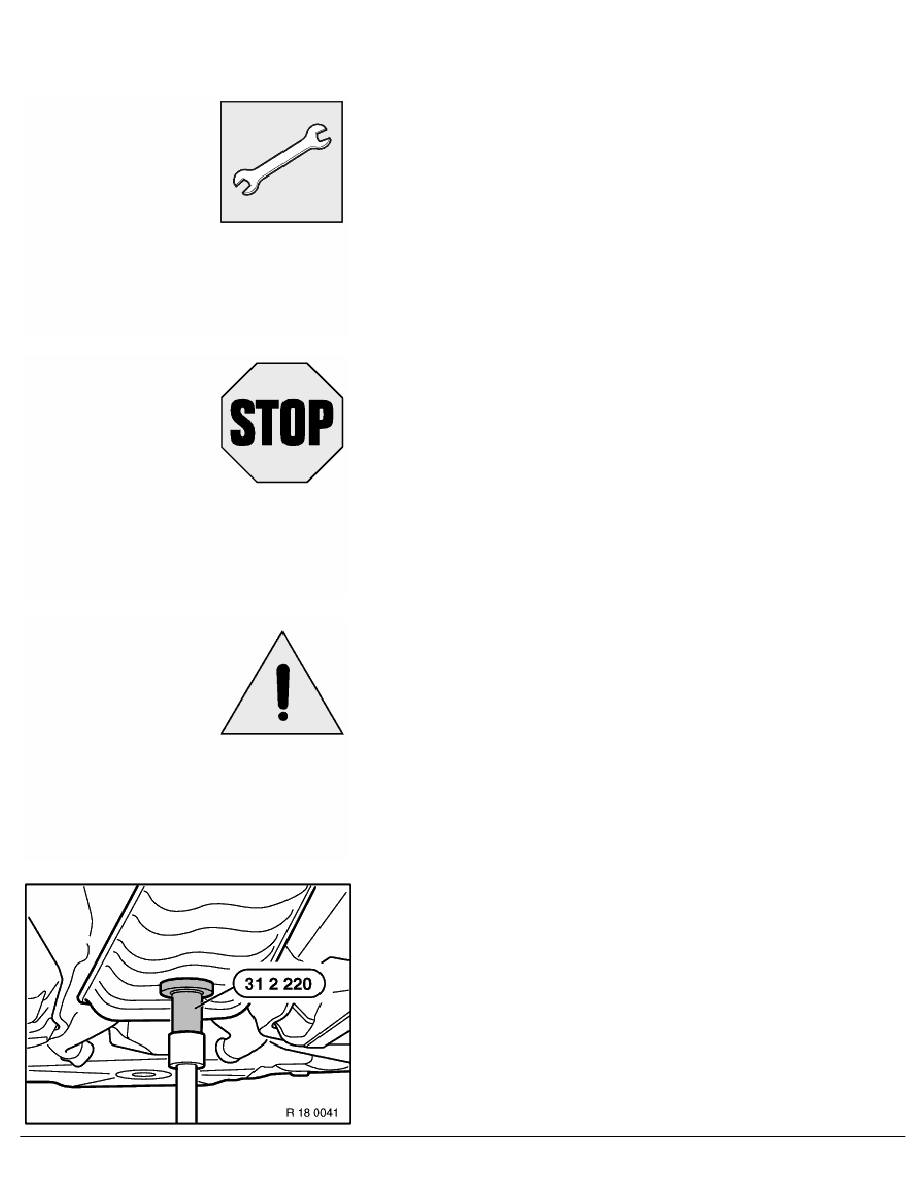 18 00 020
Removing and installing complete exhaust
system (N52)
Special tools required:
•
31 2 220
Warning!
Scalding hazard!
These tasks should only be carried out on an exhaust system
that has cooled down.
Important!
Removal of the exhaust system must be carried out with the
assistance of a second person.
Support exhaust system with jack and special tool 31 2 220  and
secure against falling out.
RA  Removing and installing complete exhaust system (N52)
BMW AG - TIS
22.01.2013  04:06
Issue status (12/2007) Valid only until next DVD is issued
Copyright
Page  - 1 -
< PREV PAGE
NEXT PAGE >