< PREV PAGE
NEXT PAGE >
1 Series E81 130i (N52K) 3-door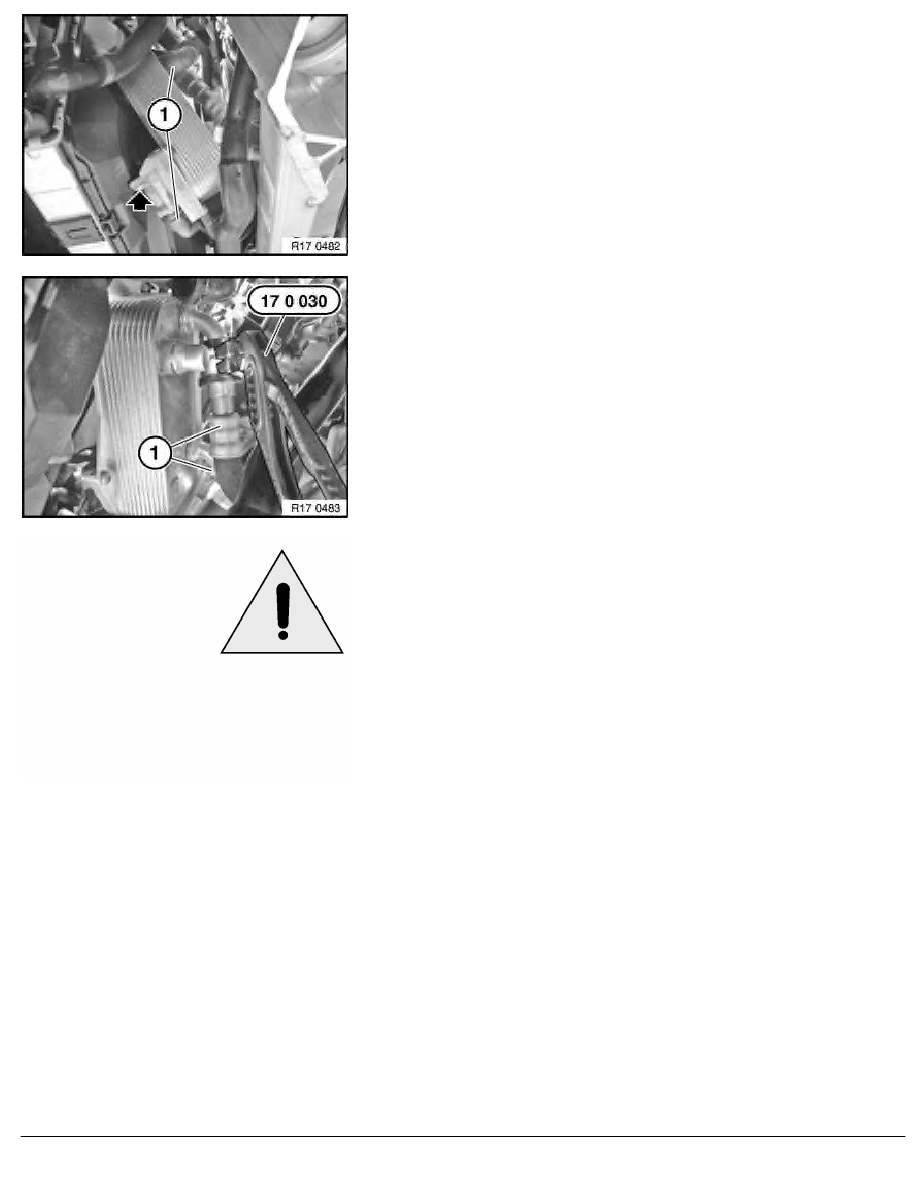 Release and disconnect coolant hoses (1).
Release screw.
Note:
For N43: The front axle subframe is removed for clearer
illustration.
Unlock and disconnect hydraulic lines (1) from heat exchanger
with special tool  17 0 030 .
Important!
Check fluid level in automatic transmission,
refer to Maintenance and General Information, Main Group
00.
RA  Removing and installing or replacing heat exchanger for automatic transmission (
BMW AG - TIS
22.01.2013  04:05
Issue status (12/2007) Valid only until next DVD is issued
Copyright
Page  - 2 -
< PREV PAGE
NEXT PAGE >