< PREV PAGE
NEXT PAGE >
1 Series E81 130i (N52K) 3-door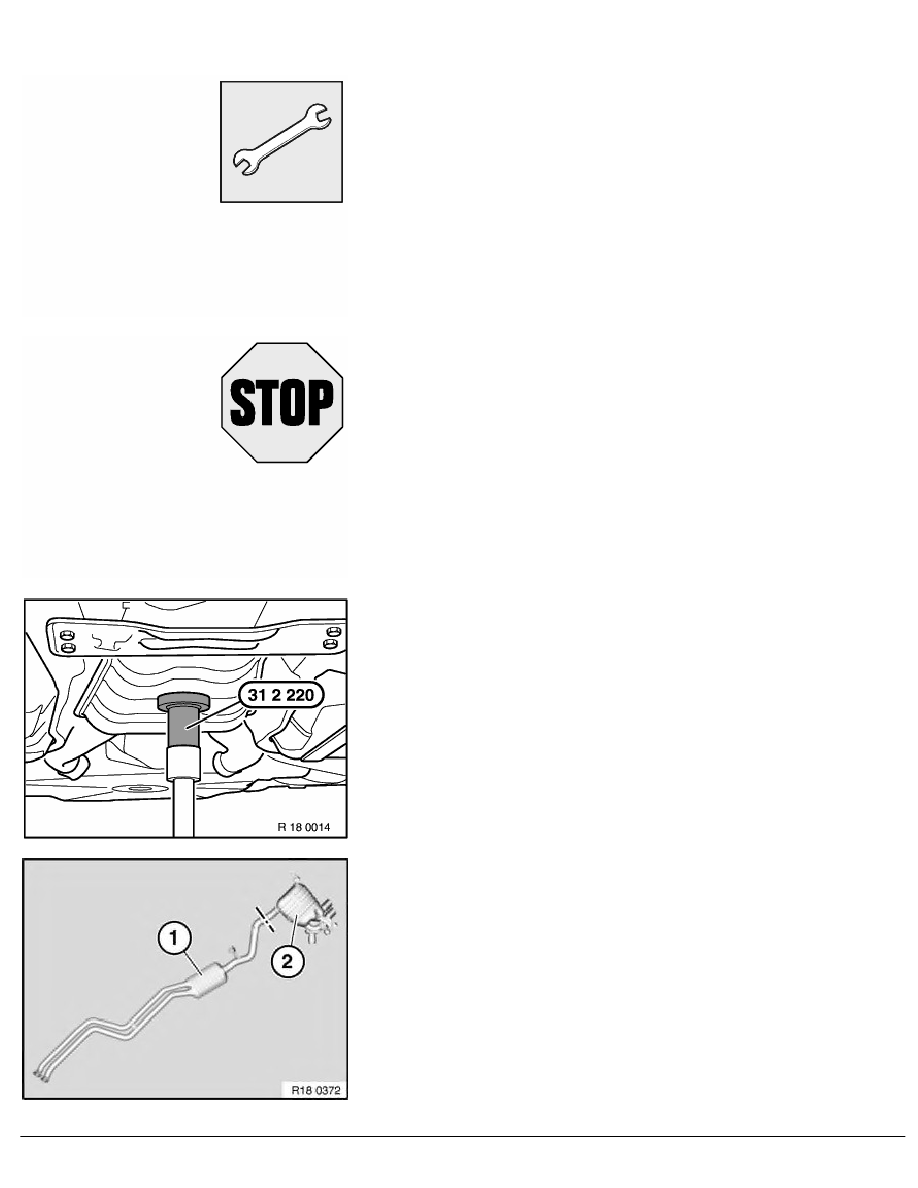 18 10 031
Replacing rear muffler (N52)
Special tools required:
•
00 2 210
•
31 2 220
Warning!
Scalding hazard!
Only perform these tasks on an engine that has cooled down.
Support rear muffler with special tool  31 2 220 .
Note:
If the cutting line is not marked by a punch mark in the pipe,
determine the cutting line by means of the pipe length on the new
front muffler.
Carry over cutting line to faulty rear muffler and mark.
RA  Replacing rear muffler (N52)
BMW AG - TIS
22.01.2013  04:06
Issue status (12/2007) Valid only until next DVD is issued
Copyright
Page  - 1 -
< PREV PAGE
NEXT PAGE >