< PREV PAGE
NEXT PAGE >
1 Series E81 130i (N52K) 3-door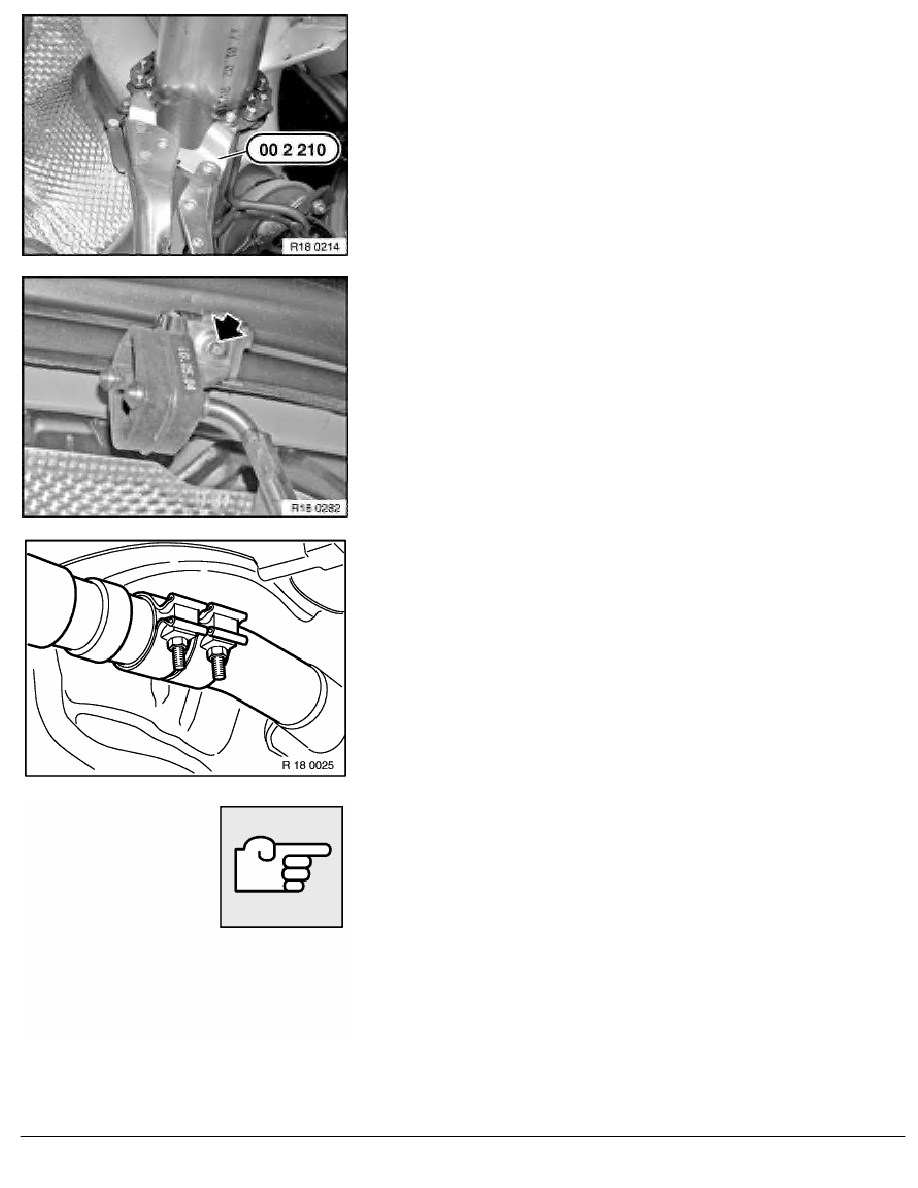 Cut exhaust pipe at marked point with special tool 00 2 210  and
deburr.
Release screw on right bracket.
Tightening torque 18 20 5AZ
.
Pull left rear muffler out of rubber mount and lower.
Installation:
Connect front muffler to rear muffler by means of clamp and align.
Centre clamp and tighten down.
Tightening torque 18 20 8AZ
.
Note:
Check exhaust system for leaks.
RA  Replacing rear muffler (N52)
BMW AG - TIS
22.01.2013  04:07
Issue status (12/2007) Valid only until next DVD is issued
Copyright
Page  - 2 -
< PREV PAGE
NEXT PAGE >