< PREV PAGE
NEXT PAGE >
1 Series E81 130i (N52K) 3-door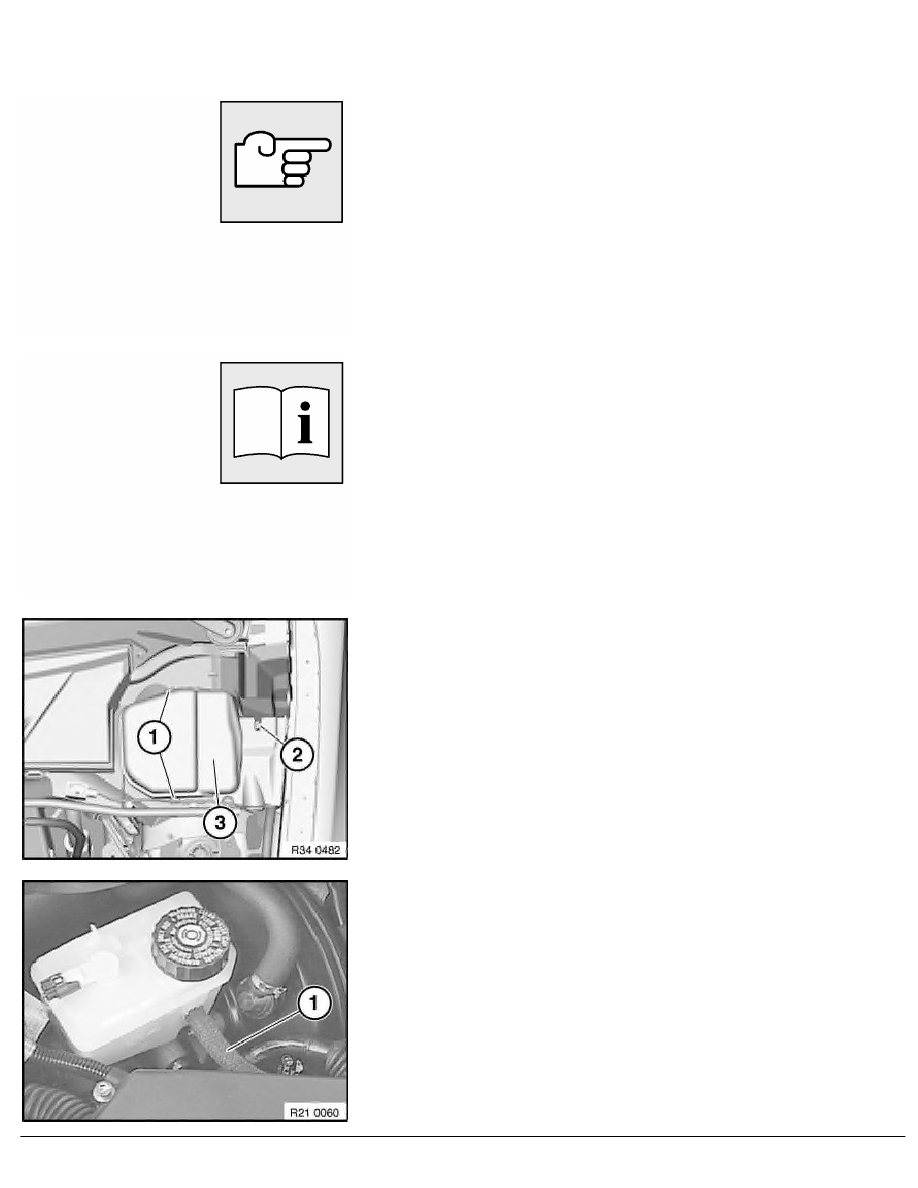 21 52 500
Removing and installing/replacing clutch
master cylinder
Note:
After completing work, bleed clutch hydraulic system.
Necessary preliminary tasks:
•
Remove trim panel for pedal assembly.
Unclip retaining tabs (1).
Pull cover (3) out of guide (2) and remove.
Draw off brake fluid up to supply hose of clutch hydraulic
system (1). For this purpose, use only a vacuum pipe that is
exclusively used for removing brake fluid.
Detach supply hose (1) from expansion tank.
RA  Removing and installing/replacing clutch master cylinder
BMW AG - TIS
22.01.2013  04:21
Issue status (12/2007) Valid only until next DVD is issued
Copyright
Page  - 1 -
< PREV PAGE
NEXT PAGE >