< PREV PAGE
NEXT PAGE >
1 Series E81 130i (N52K) 3-door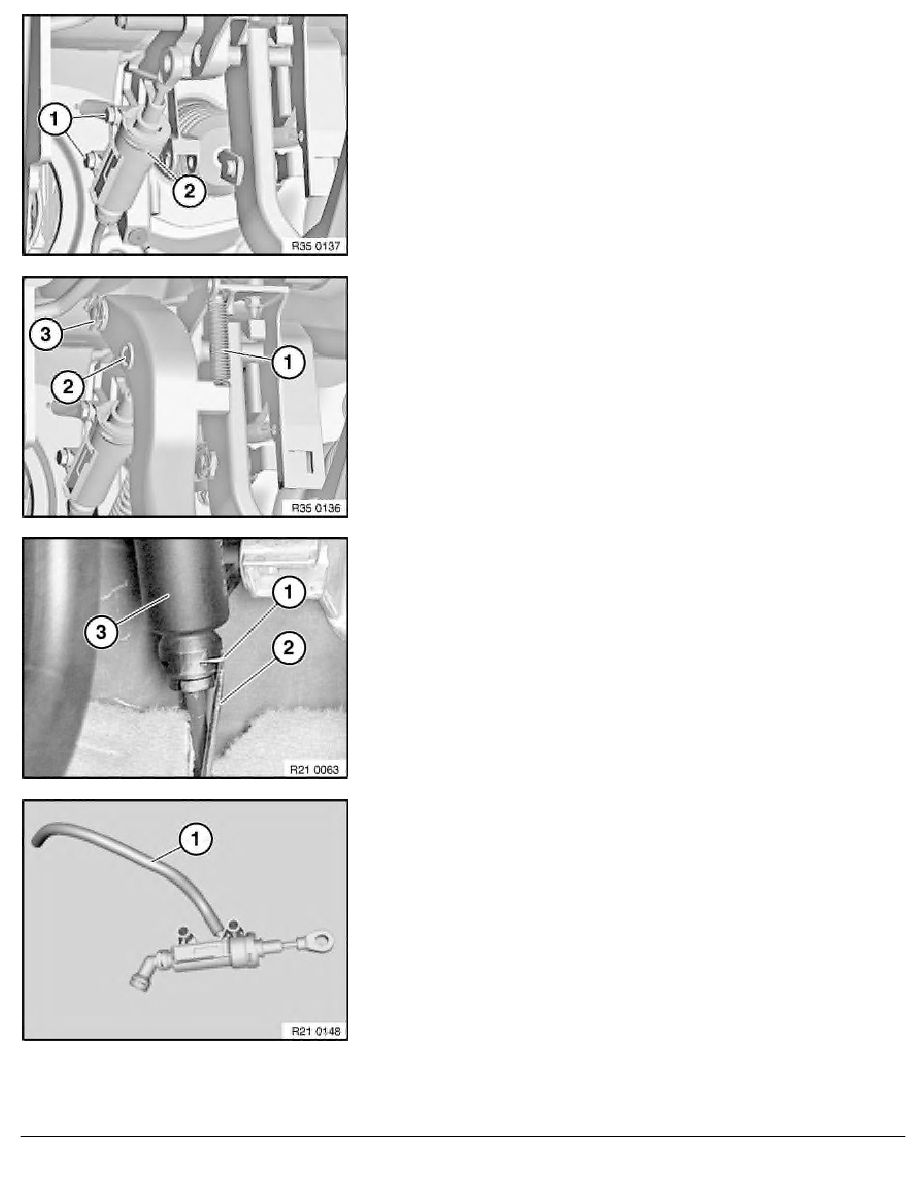 Release screws (1) on cylinder (2).
Tightening torque:  21 52 4AZ
Disconnect return spring (1).
Detach locking clip (3) and pull clutch pedal with clutch master
cylinder off bearing block.
Press pin ends (2) together and remove pin.
Installation:
Replace locking clip.
The locking clip must be seated with both legs in the pin groove.
Detach retainer (1) with a screwdriver (2).
Note:
Do not foul carpet with brake fluid.
Detach hydraulic line from clutch master cylinder.
Detach supply hose (1) from clutch master cylinder.
Important!
Do not pull supply hose completely into interior.
RA  Removing and installing/replacing clutch master cylinder
BMW AG - TIS
22.01.2013  04:21
Issue status (12/2007) Valid only until next DVD is issued
Copyright
Page  - 2 -
< PREV PAGE
NEXT PAGE >