< PREV PAGE
NEXT PAGE >
1 Series E81 130i (N52K) 3-door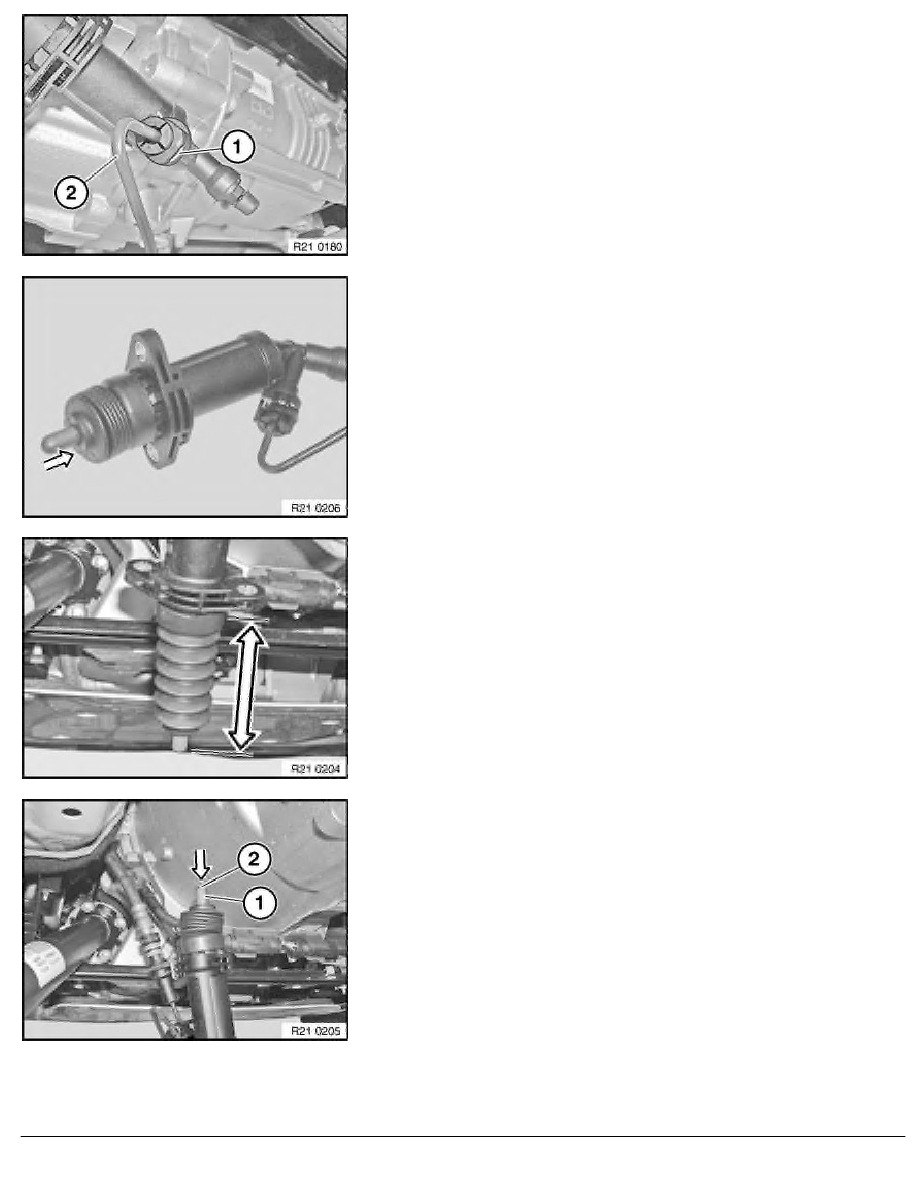 Unlock spring retainer (1).
Disconnect hydraulic line (2).
Press cylinder together by hand.
Connect hydraulic line with cylinder pressed.
Remove special tool  13 3 010 .
Hold cylinder piston vertically downwards.
Press piston 5 times into cylinder.
Press in piston until it engages.
Install clutch slave cylinder.
Bleed clutch hydraulics.
Installation:
Clean thrust member (1) and contact face on release lever.
Lightly grease thrust member (1) on contact face (2).
Grease, refer to BMW Service Operating Fluids.
RA  Removing and installing/replacing clutch slave cylinder (plastic)
BMW AG - TIS
22.01.2013  04:21
Issue status (12/2007) Valid only until next DVD is issued
Copyright
Page  - 2 -
< PREV PAGE
NEXT PAGE >