< PREV PAGE
NEXT PAGE >
1 Series E81 130i (N52K) 3-door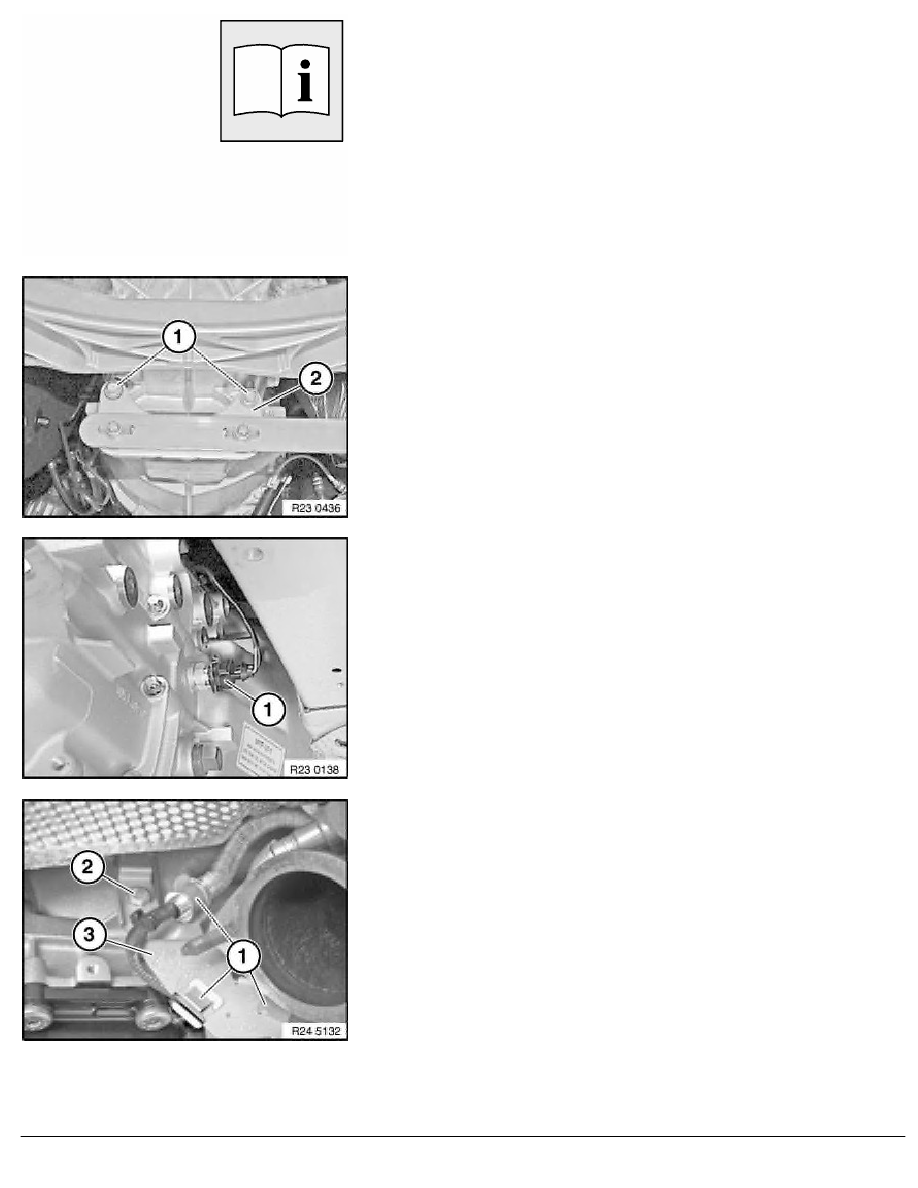 Necessary preliminary tasks:
•
Remove underbody protection at front and rear with brackets.
•
Remove front underbody protection
•
Remove rear underbody protection (with brackets)
•
Remove centre muffler (N53 only)
•
Remove complete exhaust system
•
Remove heat shields
•
Support engine with lifter when removing transmission
Release screws (1).
Remove exhaust system bracket (2).
Tightening torque  23 71 4AZ
.
Note:
Illustration similar
Detach plug (1) from reversing light switch. 
Release cable from retainers.
Unclip cable (1) from holder.
Release screw (2) and remove holder (3).
RA  Removing and installing transmission (GS6-37BZ) N51/N52/N52K/N53
BMW AG - TIS
22.01.2013  04:29
Issue status (12/2007) Valid only until next DVD is issued
Copyright
Page  - 2 -
< PREV PAGE
NEXT PAGE >