< PREV PAGE
NEXT PAGE >
1 Series E81 130i (N52K) 3-door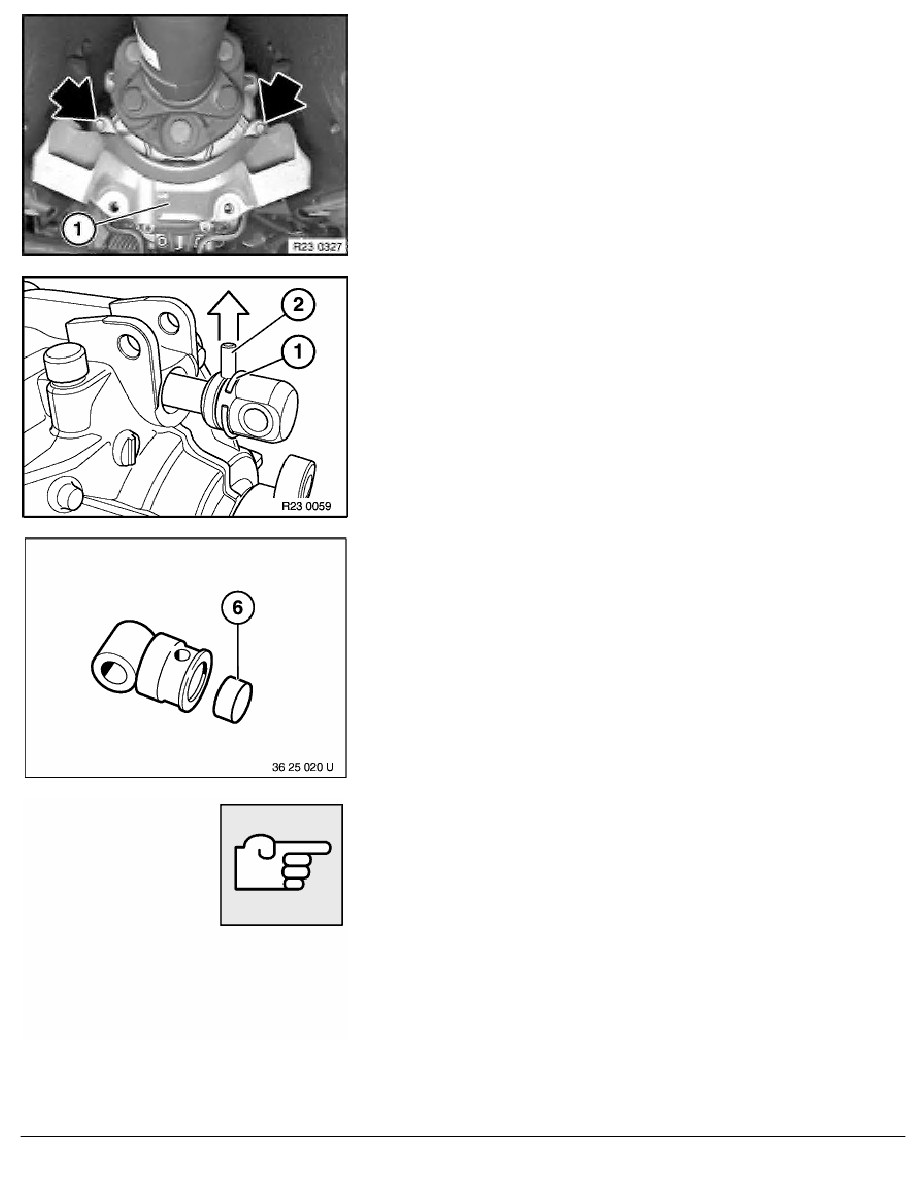 Release screws.
Remove and convert transmission bearing block.
Tightening torque  23 71 3AZ/ 4AZ
.
Note:
Illustrations show E60.
Convert shift rod joint.
Push back retaining ring (1) and drive out dowel pin (2).
Note:
Check damping disk (6) for damage and replace if necessary.
Add final details to vehicle.
Check oil level.
Installation:
Observe greasing specification.
RA  Installing replacement transmission (GS6-37BZ/DZ)
BMW AG - TIS
22.01.2013  04:29
Issue status (12/2007) Valid only until next DVD is issued
Copyright
Page  - 2 -
< PREV PAGE
NEXT PAGE >