< PREV PAGE
NEXT PAGE >
1 Series E81 130i (N52K) 3-door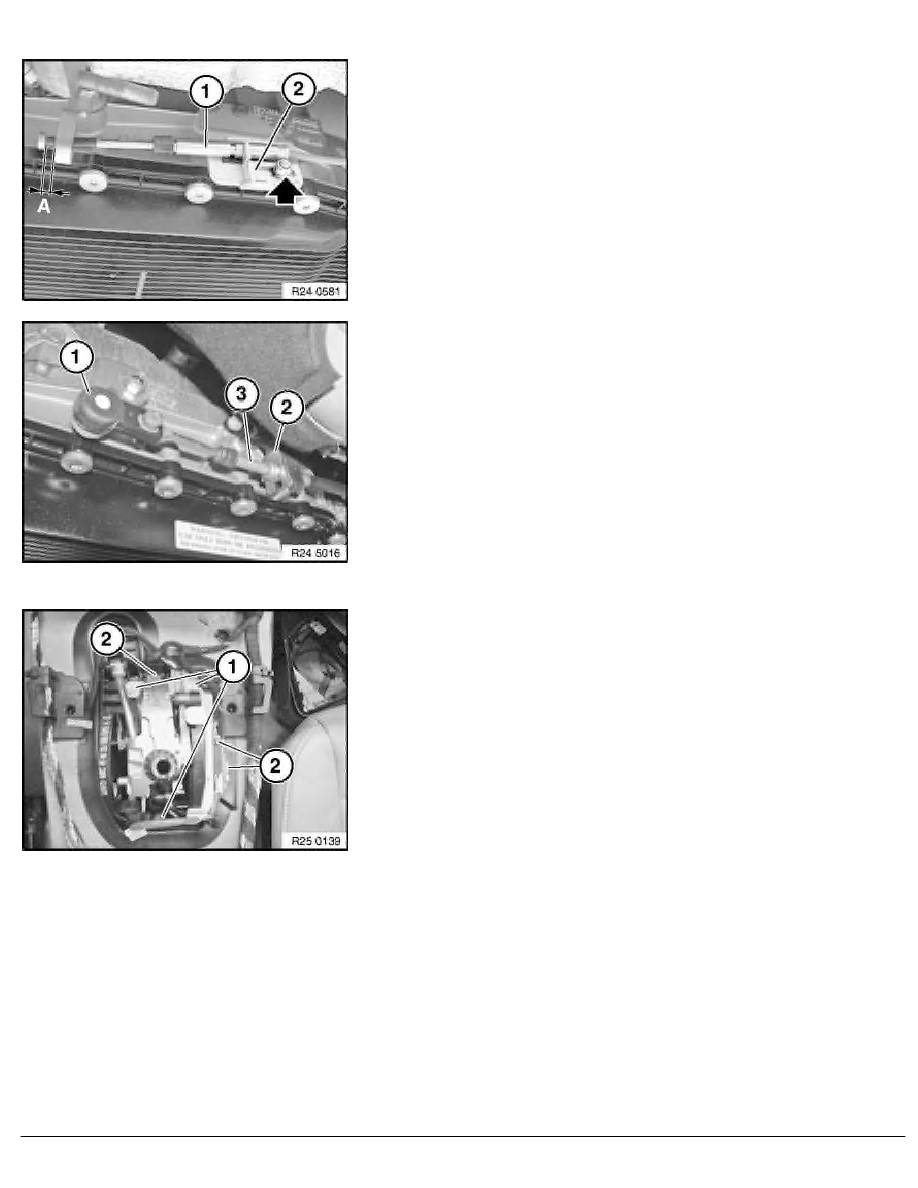 Adjust selector lever.
Note:
Version 4:
Release nut and disengage cable (1).
Installation:
Unfasten nut.
Adjust cable by means of holder (2) until spacing A = 1 mm is
obtained
Tighten nut.
Note:
Version 4:
Move selector lever to "Park".
Release shift cable head (1) using a screwdriver from ball head
of shift lever.
Detach retainer (2) downwards using a screwdriver.
Slide cable (3) towards rear and disengaged in downward
direction.
Installation:
Adjusting shift lever
Release screws (1).
Tightening torque: 25 16 3AZ
.
Disconnect plug connections (2).
Remove cables from holders.
Lift shift tower out of centre console.
RA  Removing and installing or replacing shift tower (Steptronic)
BMW AG - TIS
22.01.2013  04:40
Issue status (12/2007) Valid only until next DVD is issued
Copyright
Page  - 2 -
< PREV PAGE
NEXT PAGE >