< PREV PAGE
NEXT PAGE >
1 Series E81 130i (N52K) 3-door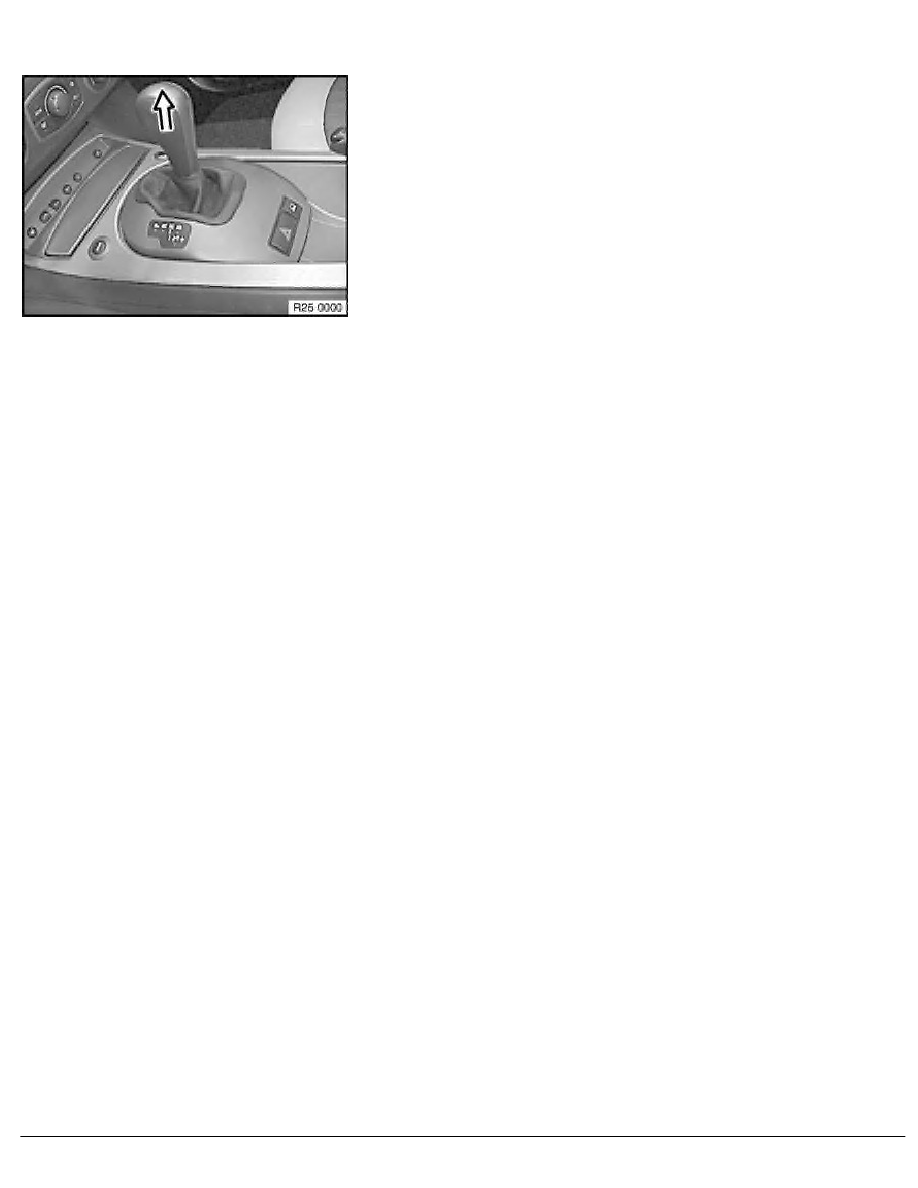 25 16 061
Replacing grip/knob for shift lever
Note:
The method for removing the grip/knob is identical for manual
and automatic transmissions.
Do not twist grip/knob when removing as the turning lock in
the knob will shear off.
Detach grip/knob in direction of arrow with a firm tug.
Note:
Illustrations show E85.
Installation:
Fit grip/knob on shift lever, align and press on until it can be
felt to snap into place.
RA  Replacing grip/knob for shift lever
BMW AG - TIS
22.01.2013  04:40
Issue status (12/2007) Valid only until next DVD is issued
Copyright
Page  - 1 -
< PREV PAGE
NEXT PAGE >