< PREV PAGE
NEXT PAGE >
1 Series E81 130i (N52K) 3-door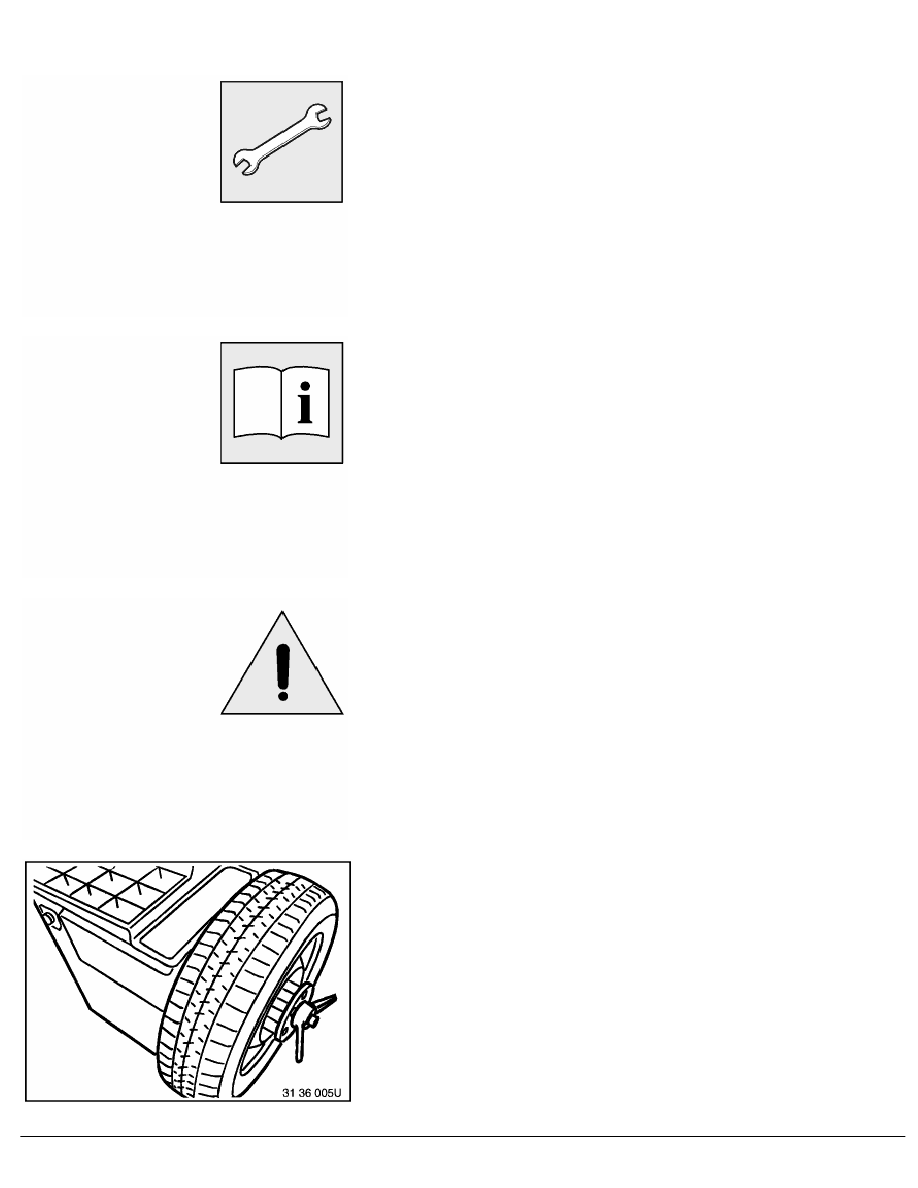 36 10 508
Stationary wheel balancing
Special tools required:
•
36 1 010
•
36 1 020
Necessary preliminary tasks:
•
Remove wheel
Important!
Use only BMW-approved balance weights.
Remove any fitted balancing weights, stones in tread pattern and
larger contaminants.
Check tyre pressure, check tyre for condition, damage, flat spots
(out-of-round caused by e.g. stopping the car with hot tyres); if
necessary, check wheel and tyre for radial and lateral runout.
RA  Stationary wheel balancing
BMW AG - TIS
22.01.2013  06:11
Issue status (12/2007) Valid only until next DVD is issued
Copyright
Page  - 1 -
< PREV PAGE
NEXT PAGE >