< PREV PAGE
NEXT PAGE >
1 Series E81 130i (N52K) 3-door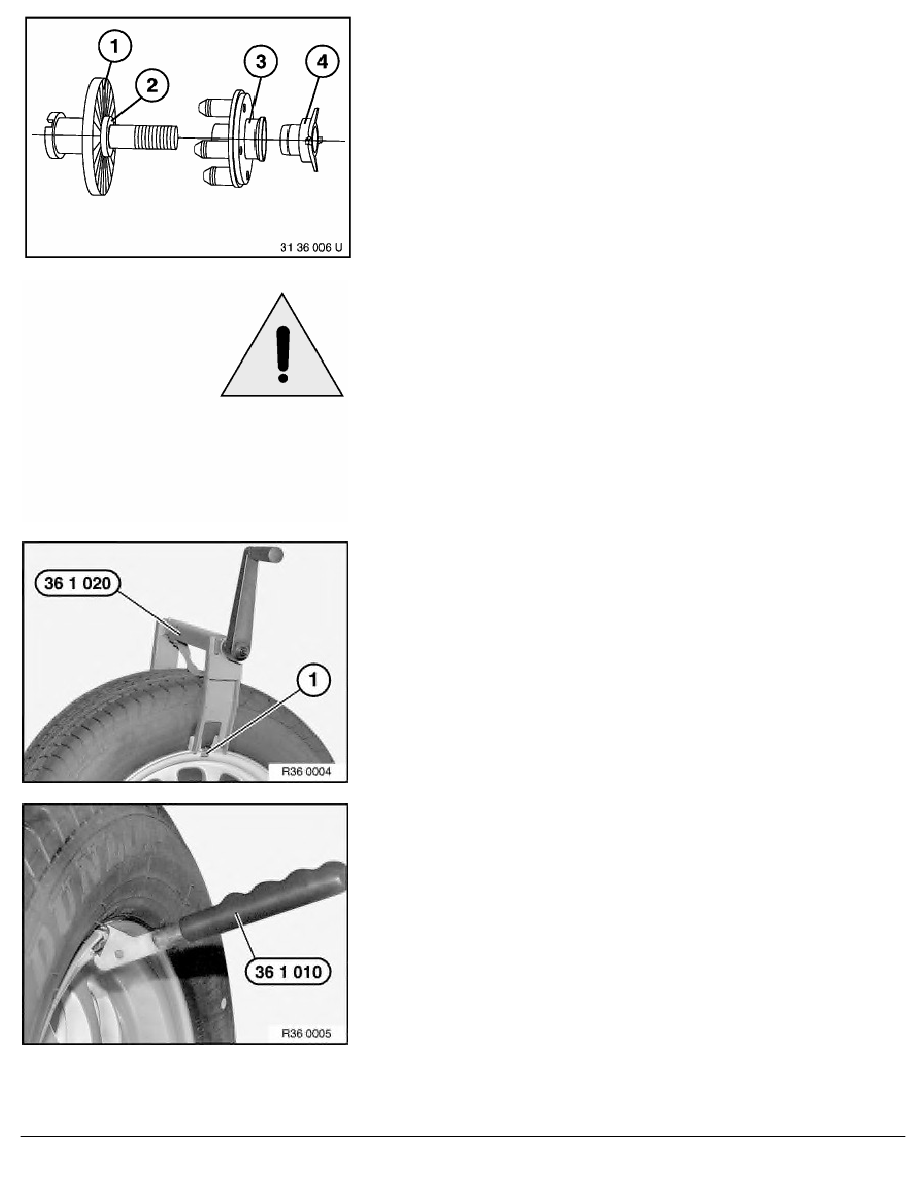 Use BMW-approved centring elements of relevant balancing
machine manufacturers.
1. 
Basic flange
2. 
Wheel centring element
3. 
Type flange
4. 
Clamping nut
Also refer to section on Workshop Equipment.
Important!
To avoid retooling errors, it will be necessary to fit the wheel
on the balancing machine in the same way (e.g. valve facing
down) as it is then fitted on the car.
Balance wheel in accordance with operating instructions of
relevant balancing machine.
On light-alloy rims with distinctive J-shape rim flange, proceed as
follows:
1. 
Gently force off tyre side wall with special tool 36 1 020  at
appropriate point from rim flange.
2. 
Install retaining clip (1).
3. 
Remove special tool 36 1 020 .
Raise retaining clip with special tool 36 1 010 . Slide balance
weight underneath and allow it to snap into place.
RA  Stationary wheel balancing
BMW AG - TIS
22.01.2013  06:11
Issue status (12/2007) Valid only until next DVD is issued
Copyright
Page  - 2 -
< PREV PAGE
NEXT PAGE >