< PREV PAGE
NEXT PAGE >
1 Series E81 130i (N52K) 3-door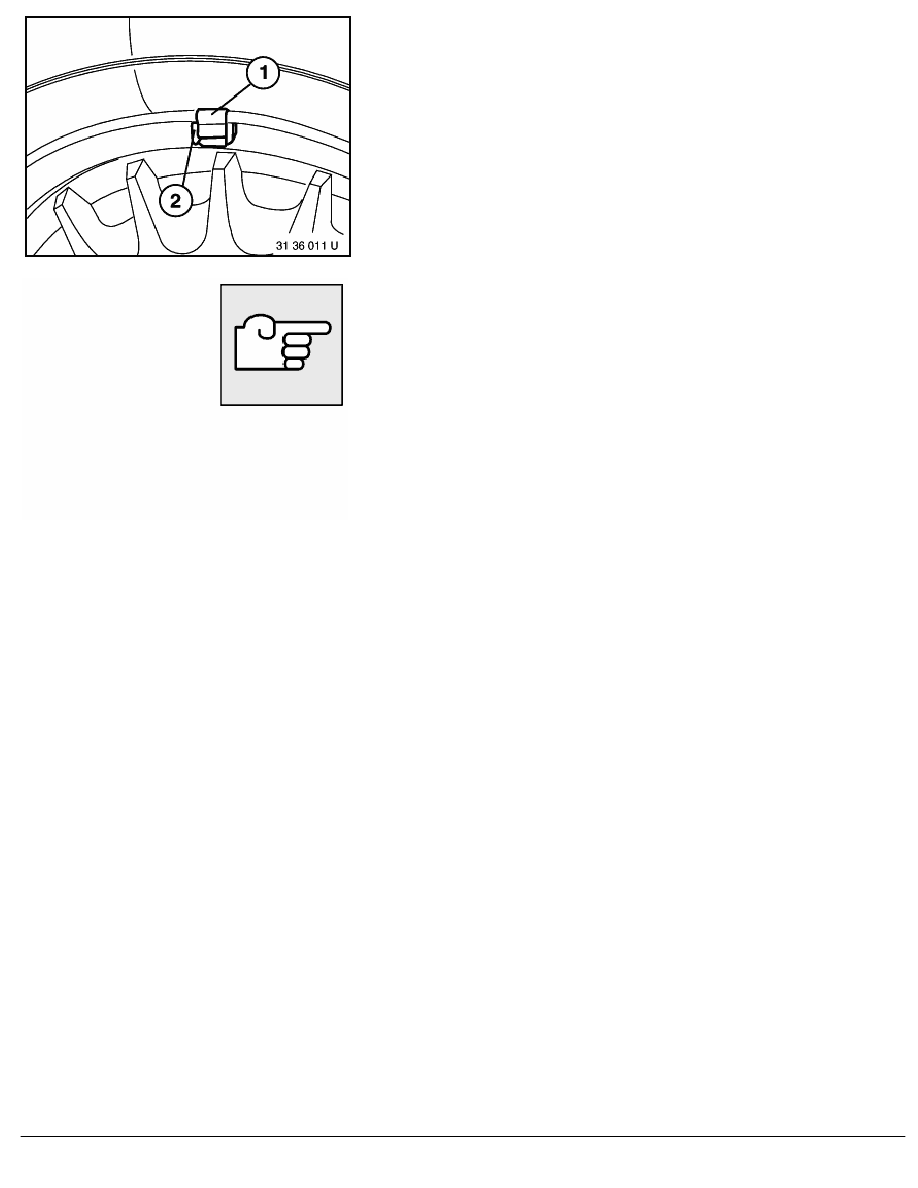 Arrangement of balance weights for light-alloy rims with distinctive
J-shape rim flanges.
1. 
Spring retainer
2. 
Balance weight
Adhesive weights must be used on all other light-alloy rims.
Max. imbalance per wheel.
Note:
When using adhesive weights, proceed as follows:
1. 
Carefully remove any adhesive weights. Do not damage rim
when doing so.
2. 
Select suitable location for fitting.
3. 
Clean adhesive area thoroughly.
Important!
On the E87 with 16" tyres, do not use stick-on weights; use
only clamp-on weights instead.
RA  Stationary wheel balancing
BMW AG - TIS
22.01.2013  06:11
Issue status (12/2007) Valid only until next DVD is issued
Copyright
Page  - 3 -
< PREV PAGE
NEXT PAGE >