< PREV PAGE
NEXT PAGE >
1 Series E81 130i (N52K) 3-door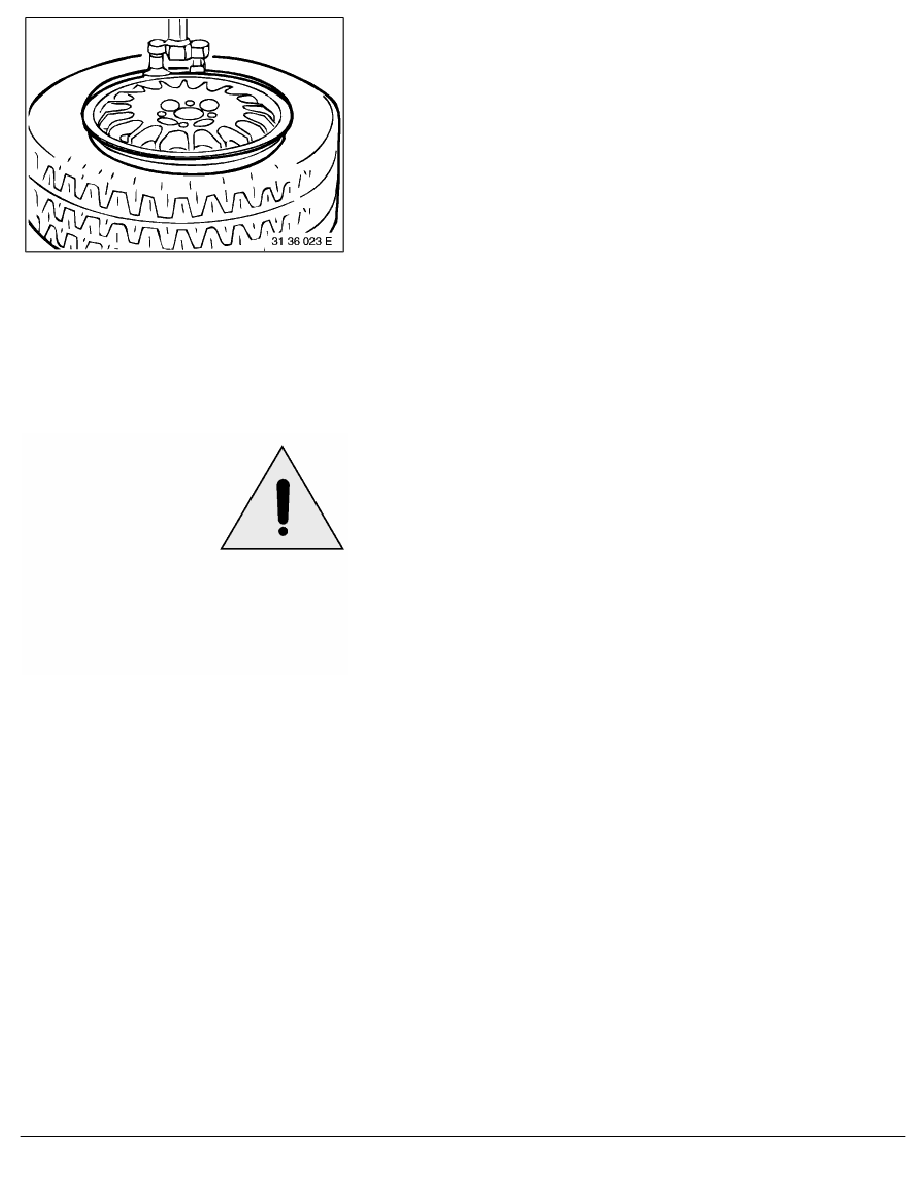 Important!
Possibilities for safely securing the wheel or incorporation in
inflation apparatus should be utilized!
Observe national/country-specific regulations.
After completing fitting, first release clamping claws.
Inflate with air (without valve insert).
Increase pressure up to 3.3 bar in stages (jumping pressure).
If the tyre bead does not slip fully past the rim edge all round, do
not under any circumstance increase the pressure.
Release air and force off tyre bead again. 
Coat rim flange with tyre mounting paste again.
Inflate tyre again up to 3.3 bar. 
When tyre beads are resting perfectly on rim shoulders, increase
inflation pressure to max. 4.0 bar to "settle" tyre.
Screw in valve insert and correct tyre pressure.
Follow instructions on initializing Run Flat Indicator (RPA).
Important!
Advise the customer to avoid heavy acceleration in the initial
period. 
The mounting paste can cause the tyre to turn on the rim and
give rise to imbalance.
RA  Replacing a runflat tyre
BMW AG - TIS
22.01.2013  06:14
Issue status (12/2007) Valid only until next DVD is issued
Copyright
Page  - 2 -
< PREV PAGE
NEXT PAGE >