< PREV PAGE
NEXT PAGE >
1 Series E81 130i (N52K) 3-door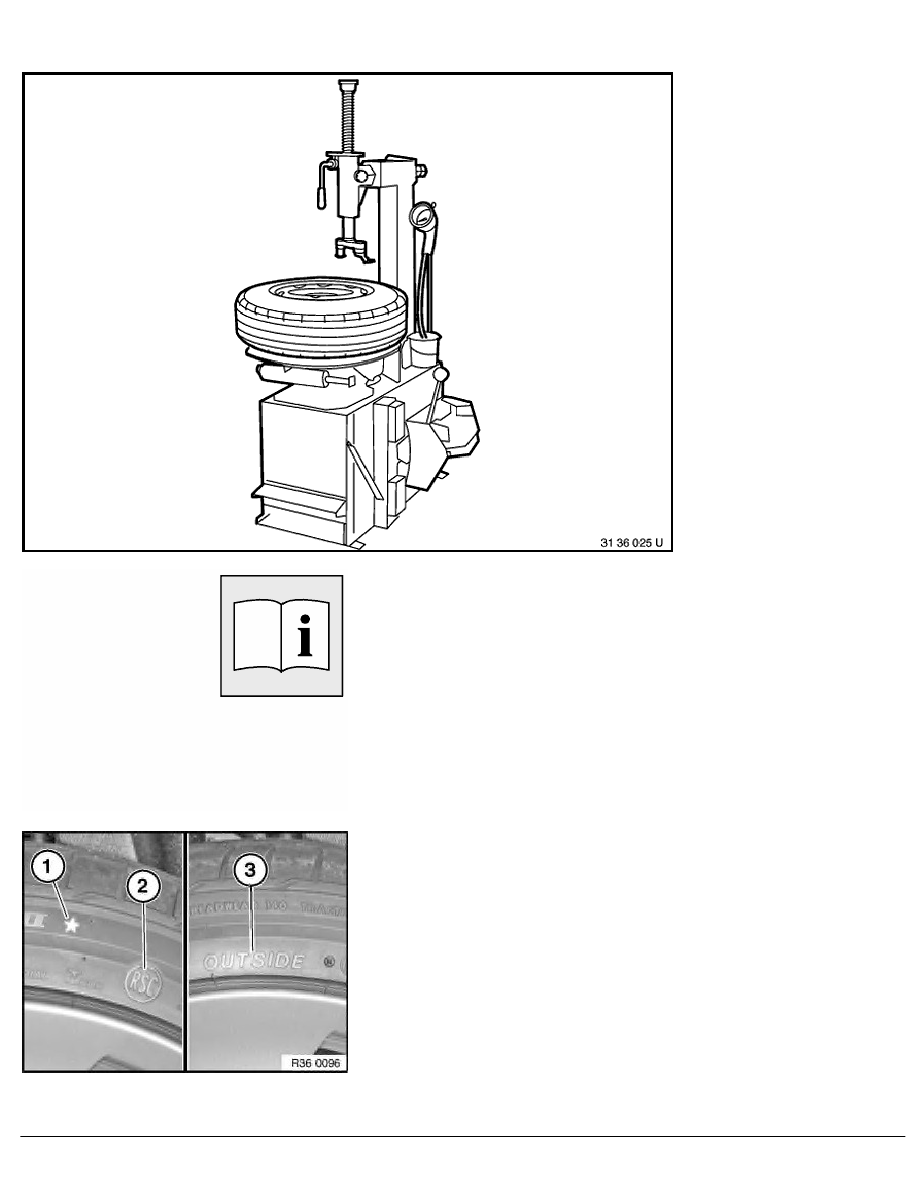 36 12 001
Replacing a tyre
Refer to the operating manual of the relevant fitting equipment
manufacturer for details on how to fit the tyre correctly. However, it
is essential to make sure that the equipment is in proper working
condition and there is no damage to the disc wheel or the tyre.
Note:
Comply with approved tyres, tyre sizes and optional extra.
Follow instructions on initializing run flat indicator:
- 
Run flat indicator  (RPA)
Note:
Pay attention to different tyre markings:
- 
Item (1)  Marking denoting BMW-approved tyres. Ensure that
only BMW-approved tyres are fitted.
- 
Item (2)  RSC is the abbreviation for Runflat  System  C
omponent (runflat tyres).
- 
Item (3)  Outside. The tyre must be fitted so that the wording
Outside is always situated on the outside of the rim.
Important!
Many tyres are directional! 
RA  Replacing a tyre
BMW AG - TIS
22.01.2013  06:13
Issue status (12/2007) Valid only until next DVD is issued
Copyright
Page  - 1 -
< PREV PAGE
NEXT PAGE >